Trending:
How to clean non-stick pans without damaging them: top 3 best remedies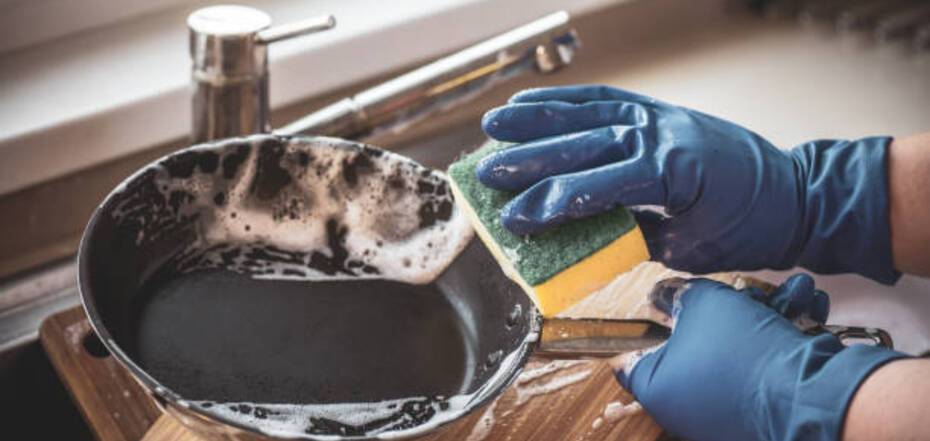 How to wash a frying pan. Source: pexels.com
Non-stick pans are an indispensable item in every kitchen. You can cook healthy food in them, without vegetable oil. But, it is very important to know how to wash them properly so as not to damage them.
FoodOboz editors share helpful tips on how to clean nonstick pans quickly and effectively with safe products.
Baking soda and laundry soap
Grate 2 pieces of soap on a grater, add 2 packs of baking soda, put the mixture into a 5-liter saucepan, pour water and bring to a boil. Then put the pan in this mixture and boil for 2-3 hours. After that, wash the pan with water and detergent.
Apple
Cut the apple in half, pierce the flesh of the apples with a knife. After half the fruit clean the pan - the sour juice of the apple will help to remove the soot. Then put the pan for 40 minutes, and then rinse under running water.
Baking soda
Pour 5 tbsp. of soda into 1 liter of water, stir, pour into a pan, bring to a boil and boil for 20 minutes. Afterwards, wash with a sponge, then with running water.
Also on OBOZREVATEL it was reported how to wash pans without detergent, so that they were like new.