Trending:
How to clean matte tiles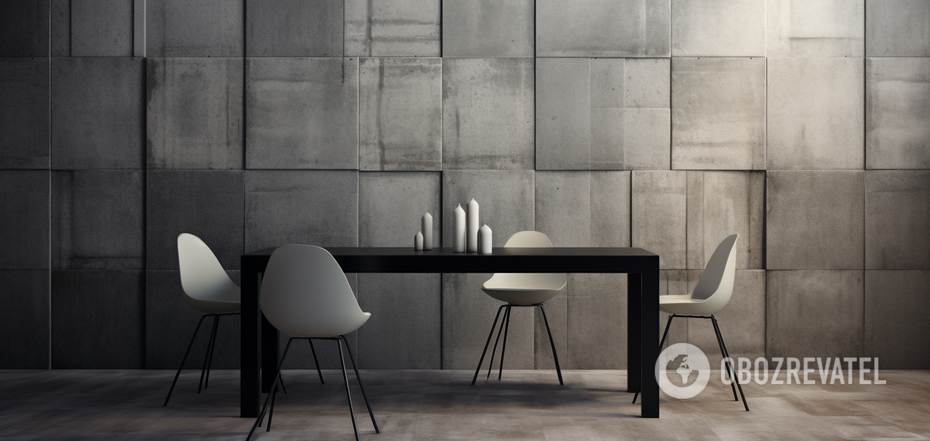 Matte tiles look luxurious, but require the right approach to cleaning
Matte textures in the interior look gorgeous and add a sense of comfort. But it can be quite difficult to care for them. Due to the textured surface, they collect dust and dirt, which, if not removed in time, can accumulate and create difficulties during cleaning.
In particular, this can happen with matte tiles. OBOZREVATEL figured out how to take care of it so that it does not take much time and does not require significant effort.
Start with dusting
Before you start wet cleaning, you need to remove all dust from the matte tiles. The best way to do this is to use a vacuum cleaner with a soft brush. Damp cleaning can turn dust into dirt that will get deeper into surface irregularities, which is why it is so important to get rid of it in time.
Choose the right products
Soap-based or microabrasive household chemicals (powders, soda, cleaning creams) are not suitable for matte tiles. The particles of such products get clogged in irregularities, and it will take a very long time and careful cleaning.
Therefore, it is better to choose products based on alcohol or chlorine, in particular, a spray for washing windows. They dissolve contaminants that can be easily washed off the surface. The same products should be used to remove stains from matte tiles.
Acidified water will also work well. You can prepare it yourself. To do this, dilute a glass of white vinegar in 5 liters of water. Next, wipe the tiles with this solution in a circular motion, and then rinse with clean water and wipe dry. Water droplets, drying, leave behind traces of lime, which are very difficult to deal with. Therefore, they should be removed immediately.
Take care of the tile joints
It is also important to clean the tile joints. They accumulate dirt even faster and are more sensitive to various cleaning products. They should be brushed with a soft brush to get the dirt out of the smallest pores and rinsed well with water.
Don't forget about protection
Special products with silicone content provide long-term protection against dirt on matte tiles. This treatment should be carried out once a month. But be sure to read the instructions before use because the use of such substances, for example, on a wet surface, can leave stains.
Earlier, OBOZREVATEL spoke about a home remedy for limescale that fights the problem in three ways at once.
Subscribe to OBOZREVATEL on Telegram and Viber to keep up with thelatest news