Trending:
How to clean gold jewelry: the easiest ways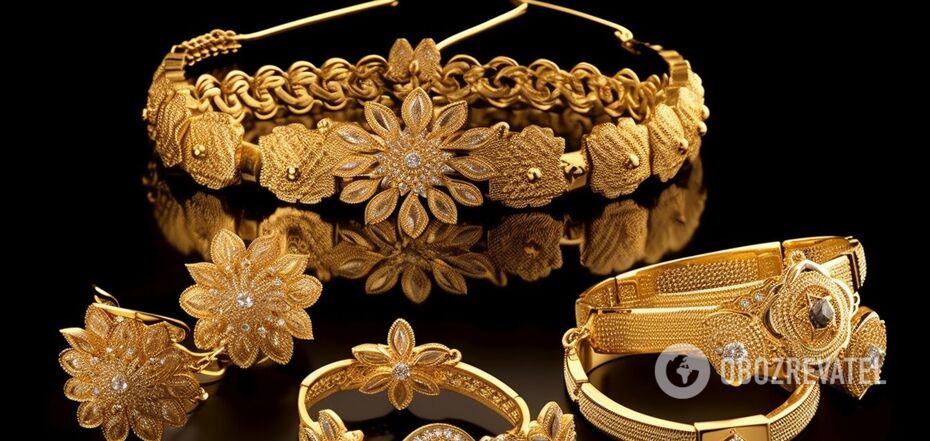 Gold jewelry
Most people often face the problem when gold jewelry starts to tarnish and lose its attractive look. You don't have to immediately carry them to jewelry stores for professional cleaning, you can do it yourself.
You can change the condition of the jewelry in just 15 minutes. OBOZREVATEL found ways that will help to quickly cope with this.
Soapy water
To clean dirt and dust from jewelry, you will need warm water and dish detergent or baby shampoo. Draw two bowls of warm water, but note that it should not be boiling water because it can damage your jewelry.
Next, add a few drops of the remedy to one bowl. Soak the jewelry in it for 15 minutes. This will soften the dirt. Take the jewelry out and use a soft toothbrush to clean it.
Then rinse thoroughly in another bowl of clean water to remove any soap residue and gently wipe the jewelry with a towel.
Soda
Baking soda will help you deal with any dirt and effectively clean your jewelry. Mix two teaspoons of baking soda in a bowl of warm water, dip the jewelry and leave it for 5-10 minutes.
Then rinse in warm water and gently wipe with a towel. But never leave them to dry in the fresh air, as this can cause water stains.
Foil
You can bring back the bright color of your jewelry with the help of foil. Cover a bowl with the dull side of the foil and place the jewelry on the shiny side.
Then mix a tablespoon of salt and baking soda in a cup of warm water and pour it into the bowl so that the solution completely covers the jewelry. Leave it like this for 15 minutes. Then rinse in warm water and gently wipe with a cloth.
These methods will help clean costume jewelry as well.
Earlier OBOZREVATEL published a simple and effective lifehack, which will help to clean silver jewelry, which tarnished and became black.
Subscribe to OBOZREVATEL channels in Telegram and Viber to be aware of the latest events.