Trending:
How to clean glass pot lids: a miracle mixture to dissolve all dirt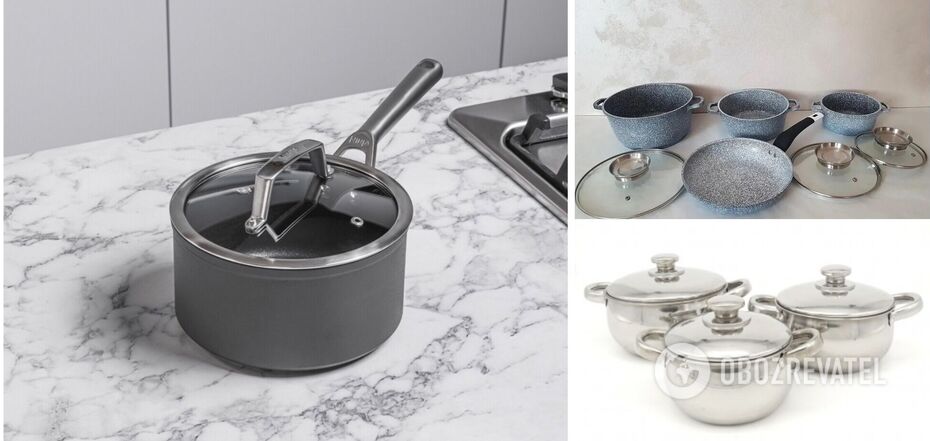 How to clean glass pot lids
Glass pot lids require special care. They can be easily damaged by aggressive chemicals, and ordinary dishwashing gels may not be able to remove unpleasant dirt under the rims.
To effectively wash even old dirt, grease stains, and burnt food residues, you need to try hard. OBOZ.UA has found an effective recipe that will dissolve all the dirt.
Just three steps will help you clean the lid from soot and grease drops. You don't even have to make an effort - the dirt will come off quickly if you dip the lid in the solution.
Ingredients required:
hot water
baking soda
dry mustard.
Step 1. Mix baking soda and dry mustard in a large container in a 2:1 ratio. You can take two teaspoons of baking soda and a teaspoon of mustard.
Step 2. Boil 3 liters of water and pour it over the baking soda and mustard.
Step 3. Soak the glass lids in the solution - they should stay in the water for at least 15 minutes to remove grease and dirt from the surface and rims.
Finally, simply rinse the lids under running warm water or, if necessary, wipe them with a sponge and a drop of detergent.
Earlier, OBOZ.UA told you what to add to the dishwasher to improve the quality of glassware washing.
Subscribe to the OBOZ.UA channels in Telegram and Viber to keep up with the latest events.