Trending:
How to clean fingerprints on any surface: available methods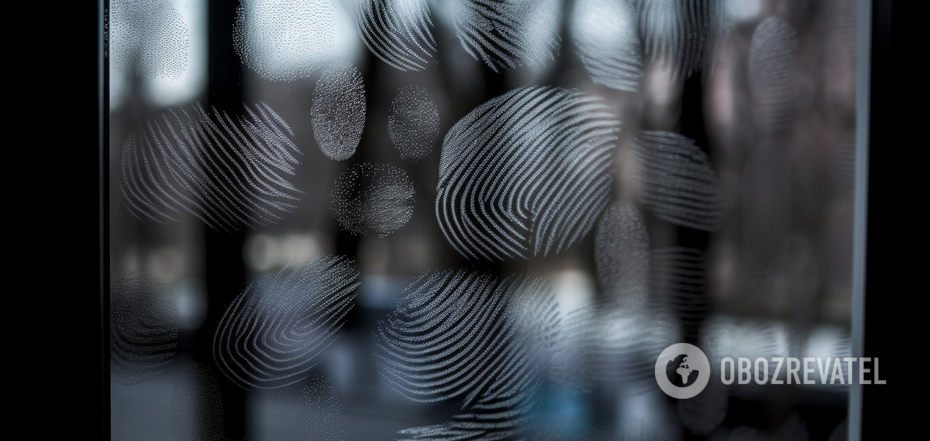 How to clean fingerprints
Skin always has natural grease produced by sebaceous glands, so fingerprints on surfaces simply cannot be avoided. Experts have suggested a few effective lifehacks that will help to quickly clean stains on furniture and other surfaces.
The easiest way is to rub the print with a damp napkin and wipe it off with a cloth. However, wipes should not contain moisturizing liquids, which can lead to the appearance of streaks. OBOZREVATEL dealt with what to wash fingerprints on furniture.
Soap solution
Pour water and dissolve in it dishwashing detergent and laundry soap. Apply the product to dirty surfaces using a sponge.
For stubborn stains, you can apply the solution with a sprayer and wait 5-10 minutes.
After that, remove the residue with a hygroscopic cloth. It is not necessary to rub the product, just go over the surface, conditionally dividing it into strips.
Wipe the surface with a microfiber cloth or just a dry cloth.
Glossy furniture needs special products that will remove not only fingerprints but also other stains. To prevent the appearance of new dirt, such surfaces can be treated with a polish.
If there is no special product
If you need to clean surfaces very quickly and have no time at all to prepare special products, you can try a very simple trick. You only need to soak a cloth in water, wipe the prints and immediately wipe dry with paper towels, toilet paper or a rag.
Sometimes cleaning agents can also help - they should also be wiped off quickly so as not to leave streaks.
Antiseptic sprays with high alcohol content or vinegar solutions can also cope with prints.
Prints from screens and monitors can only be removed by special means. "Folk" lifehacks, acids and abrasive particles will damage the display.
By the way, kitchen surfaces are often covered with a layer of grease released during cooking. Not all means effectively manage with a greasy surface. What to rub the tiles in the kitchen, so that there was no film - read in the material.
Earlier OBOZREVATEL told about tricks that will save wooden furniture from bark beetles.
Subscribe to the channels OBOZREVATEL in Telegram and Viber to be aware of the latest events.