Trending:
How to clean every part of the oven with ease: kitchen tips and tricks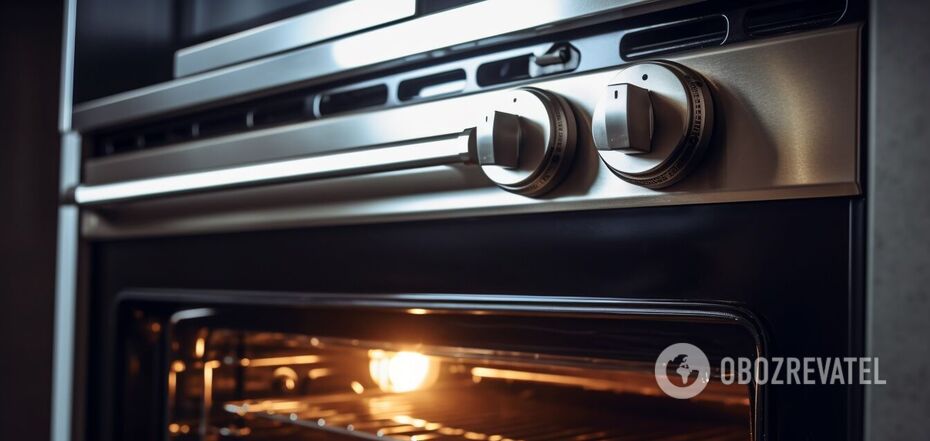 Regular washing of the oven will prolong its use
When hostesses frequently use the oven to prepare their meals, they should also remember to clean it regularly. Grease and food particles left in the oven lead to unpleasant odors over time.
OBOZREVATEL gathered some effective tips to keep the appliance in good and neat condition.
Clean the oven regularly
Wipe the surface of the oven after each meal, and thoroughly clean it once every three months. It all depends on how often you use it. Taking care of your oven will help it work efficiently and get rid of dirt buildup.
Using the self-cleaning feature
Modern ovens have a self-cleaning function, but it's best to use it when the house is well ventilated. This is because vapors, including carbon monoxide, escape from the oven during cleaning. Open the windows and turn on the ventilation.
Cleaning the inside of the oven
To do this, you will need special oven cleaners, which can be found at any hardware store. But you can also create such a cleaner yourself. Mix ½ cup of baking soda with three spoons of water and rub the solution on the dirty surface. Leave it on overnight, and by morning, wipe with a damp cloth soaked in vinegar. Remember to wear gloves and safety glasses to keep the mixture from getting into your eyes and skin. Before washing, cover the heating elements with foil.
How to clean grills
Grills need regular cleaning because they get dirty the most. For light stains, a dishwashing detergent and hot water will suffice. If the dirt remains, soak the grates for 15-30 minutes in hot water with laundry soap and a few scoops of baking soda, then wipe them with a sponge.
Oven doors
Do not use harsh chemicals to clean the doors, as they may cause toxic fumes. Rather, soak a sponge in soapy, hot water and wipe the surface.
Oven Door Glass
To clean the dirt well, you will need to remove the door from the oven. Use a small scrubbing brush to remove all debris from the corners of the oven. Make a mixture of baking soda and vinegar and wipe the glass, if the stains are not removed, leave the mixture for 10 minutes and wipe again with a microfiber cloth. Also use this mixture to clean the oven handles.
Previously, OBOZREVATEL told you how to clean your home in minutes.
Subscribe to OBOZREVATEL channels in Telegram and Viber to keep up with the latest events.