Trending:
How to clean brown stains on the oven door: a surefire way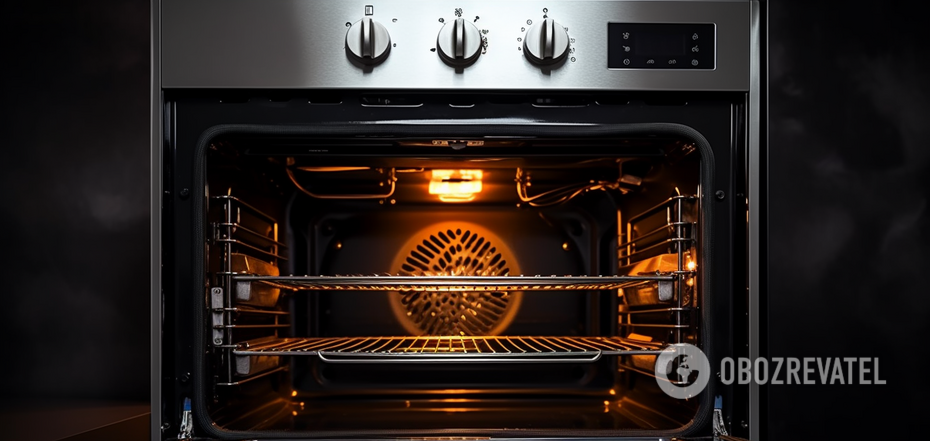 A dishwasher tablet can help you get your oven door shiny.
Brown stains on the oven door are a common problem. They can make even the cleanest kitchen look dirty. That's why many people are looking for different ways to remove these unpleasant stains.
And the truth is that they can be cleaned quite easily if you use one simple cleaning product. OBOZ.UA spied a tip in the community of cleaning enthusiasts on social media.
Among the various recipes for cleaning such stains, the first place is taken by the advice to clean them with dishwasher tablets. This product contains the necessary substances to dissolve dirt and is tough enough and abrasive enough to remove burnt food residues mechanically without damaging the glass.
To use the cleaning tablets correctly, first remove all dirt that can be removed mechanically from the oven door. Then take the tablet and soak it in warm water. Allow a few seconds for the tablet to soak up enough moisture. But don't leave it soaking for too long, or it will start to crumble while you work.
Use the tablet to wipe the inside of the oven door. It is best to do this in a circular motion. If the tablet starts to dry, dip it in water again and continue with the operation.
When you have cleaned the entire surface with the tablet, rub it well with a sponge to ensure that the cleaning agents properly clean the glass. Then rinse off the residue with water and wipe the door dry.
Earlier, OBOZ.UA told you how to properly remove ice in the freezer and prevent excessive freezing.
Subscribe to the OBOZ.UA channels in Telegram and Viber to keep up with the latest events.