Trending:
How to clean a toilet brush: ways to easily get rid of bad odor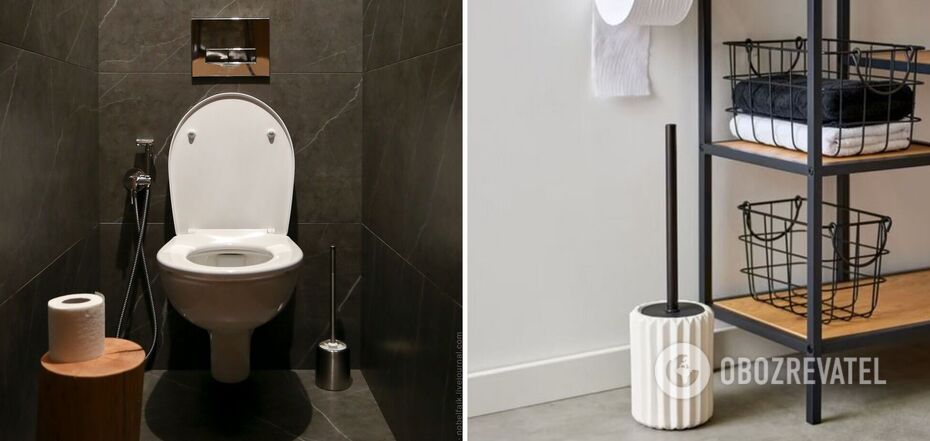 How to clean a toilet bowl
The toilet bowl should be cleaned thoroughly and regularly, as it is a veritable nursery of bacteria. It can even be the source of a strong unpleasant odor if not cleaned properly.
It is not always worth buying expensive chemical means, because a few handy ingredients will effectively disinfect the toilet brush. Read about the most effective of them in the material OBOZREVATEL.
Lifehack with vinegar
Vinegar is a neutralizer of bacteria and odor. In a small container, cleaning experts recommend mixing ½ cup of baking soda, ¼ cup of white vinegar and a few tablespoons of detergent. Pour boiling hot water (preferably boiling water) over the mixture and stir. Dip the hairbrush in the solution for at least 2 hours, and then wash it under warm water.
Lifehack with a toilet bowl cleaning agent
Take a small bucket, pour water and toilet bowl cleaner into it. In the resulting liquid, immerse the toilet brush for 2-3 hours. Be sure to wash it under running water.
Lifehack with soda
This is the quickest and easiest way to clean your ruffle. Promo in a container with a ruff, pour baking soda and add a little vinegar. Wait for the chemical reaction to produce foam. After 40 minutes, you can rinse off the residue under warm water.
Earlier OBOZREVATEL told about the rule of 5 minutes, which will help very quickly clean the bathroom.
Subscribe to OBOZREVATEL channels in Telegram and Viber to be aware of the latest events.