Trending:
How to clean a stove with no effort: an effective way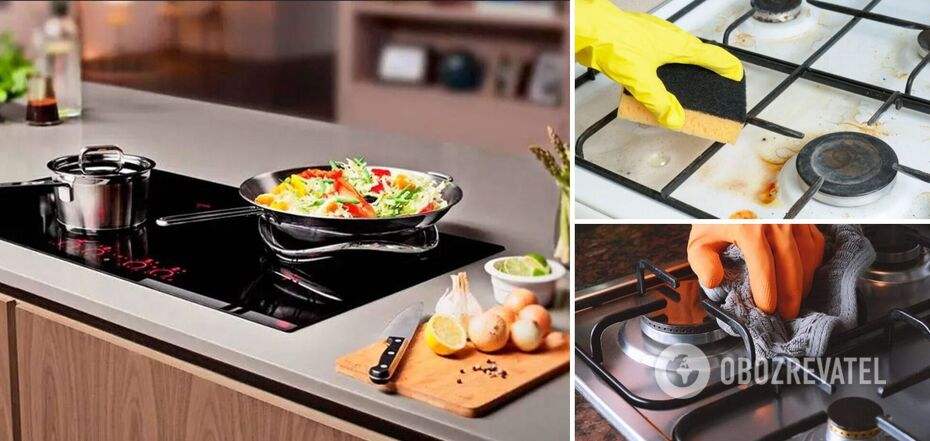 Dishwasher tablet will help clean the stove
You should clean your stove regularly, because old grease is going to be hard to get rid of. But if the dirt has already appeared and dried - vinegar, baking soda, citric acid, mustard powder will help to wash the stove.
There are also little-known but very effective tips - for example, you can use tablets for the dishwasher. OBOZREVATEL figured out how to do it.
An effective method will help wash away burnt dirt and grease in 15 minutes. In a small container, place two tablets for the dishwasher and fill them with 200-250 ml of water. Wait for the tablets to dissolve completely. You can stir them to speed up the process.
Use a sponge to wipe the stove with this solution. You can wash the middle of the oven, and the grates, and the glass door with tablets. The main thing is to give the solution time to work. Leave it on the dirty surfaces for 15 minutes.
Remove the detergent residue first with a wet cloth and then with a dry cloth. Be sure to wear gloves when cleaning.
Previously OBOZREVATEL told that burners on the stove can be cleaned with baking soda and soap. Baking soda, liquid soap and water should be mixed in equal proportions and apply the solution to the burners for 20 minutes. The remedy will work very effectively - the dirt will not remain a trace.
Subscribe to OBOZREVATEL Telegram and Viber channels to keep up with the latest news.