Trending:
How to clean a stainless steel sink to a shine: a foolproof method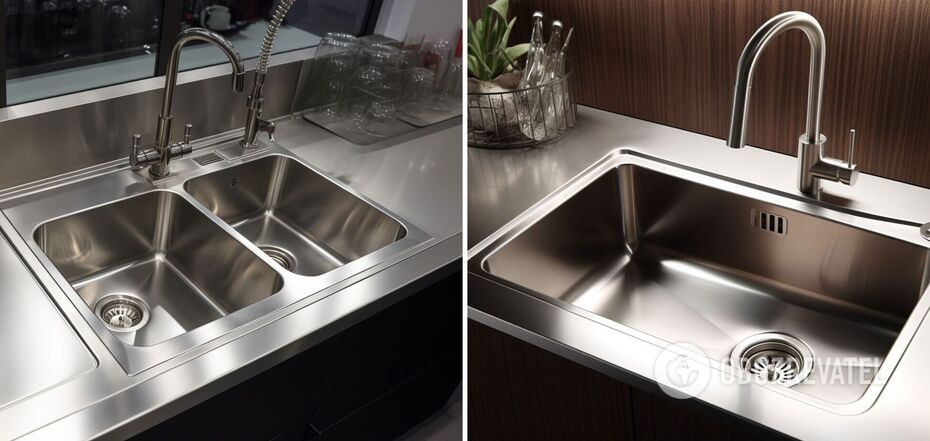 The stylish material is not difficult to clean if you choose the right products
Stainless steel sanitary ware looks very stylish and is quite practical in use. However, a kitchen sink made of this material gets dirty quite quickly and loses its shine. Stains from hard water, grease residue, detergent stains and other typical stains are clearly visible on it.
However, it is not so difficult to clean stainless steel from such traces. You will need simple improvised means, which can be easily found in any supermarket. OBOZREVATEL tells about such means.
It is primarily about baking soda. It well degreases and cleans and at the same time acts as a soft abrasive, which will not scratch a fairly sensitive surface. You can use it by simply pouring a little baking soda powder into the sink and wiping it from the inside. At the end of such cleaning, it will be good to wipe the sink dry so that no water stains remain. This will be sufficient for daily cleaning.
If a deeper cleaning is required, the baking soda can be strengthened with lemon juice or vinegar. A mixture of white vinegar and water in equal proportions will also be effective in cleaning stainless steel.
If you want to protect the steel sink from dirt sticking to it, it can be treated with oil. Put a few drops of grease on a microfiber cloth and polish the entire surface well. This will not be a permanent coating, but it will help you when you need your steel sink to look not just perfectly clean, but flawless for a certain period of time.
Earlier OBOZREVATEL told how to remove stains on the grout intertile joints.
Subscribe to OBOZREVATEL channels in Telegram, Viber and Threads to be aware of the latest events.