Trending:
How to clean a sewer pipe: prepare two ingredients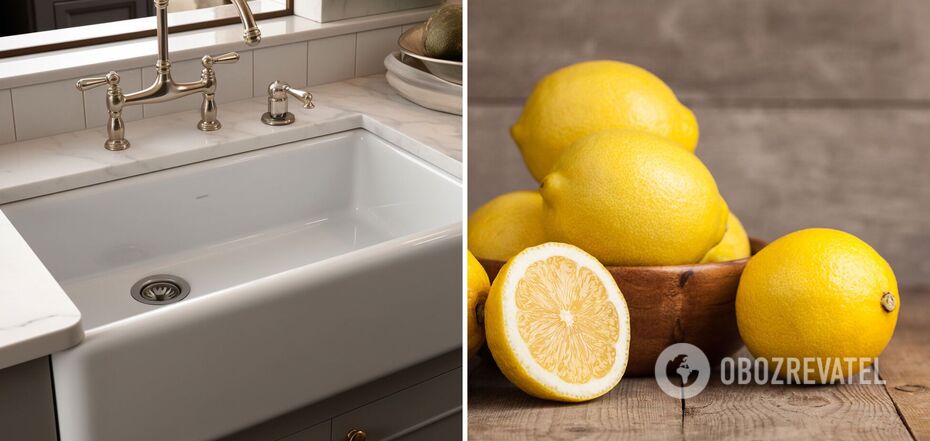 Lemon juice completes the cleaning with baking soda and vinegar.
Clogged drains are a problem that occurs in any home from time to time. Not only can it make it difficult for water to drain, but it can also cause an unpleasant odor from the drains. That's why experts advise not only to take care of the pipes when they are clogged, but also to give the drain a preventive flushing from time to time.
As OBOZREVATEL found out, for this you will need simple and affordable ingredients. The procedure will take a little time and will refresh the drains well in the bathroom and in the kitchen.
The main means for cleaning the pipes are baking soda and vinegar. When they react, they form an active foam that helps push the clog out of the pipe. Simply pour one cup of baking soda down the drain of your sink or sink and add two cups of vinegar to it. The mixture will immediately begin to foam.
When the foam has subsided, cover the drain with a thick cloth or a folded kitchen towel and leave it like this for 10 minutes. After that, remove the cloth and flush the pipe with plenty of hot water.
Lastly, you can scent the drain to eliminate any foreign odors that may be coming from it. To do this, you will need fresh lemon juice. Take one lemon, cut it in half and squeeze the juice into the drain. At this point, the cleaning is complete. Your pipes are washed and smell good. Experts advise to perform this procedure once a month in a preventive mode.
It is important to note that a strong clog can not be eliminated in this way. This will require stronger means or a plumber's rope, which can also be made independently.
Earlier OBOZREVATEL told about home remedy, which will help to clean off any dirt from the enameled bathtub.
Subscribe to OBOZREVATEL channels in Telegram, Viber and Threads to be aware of the latest events.