Trending:
How to clean a multicooker: you only need one cheap ingredient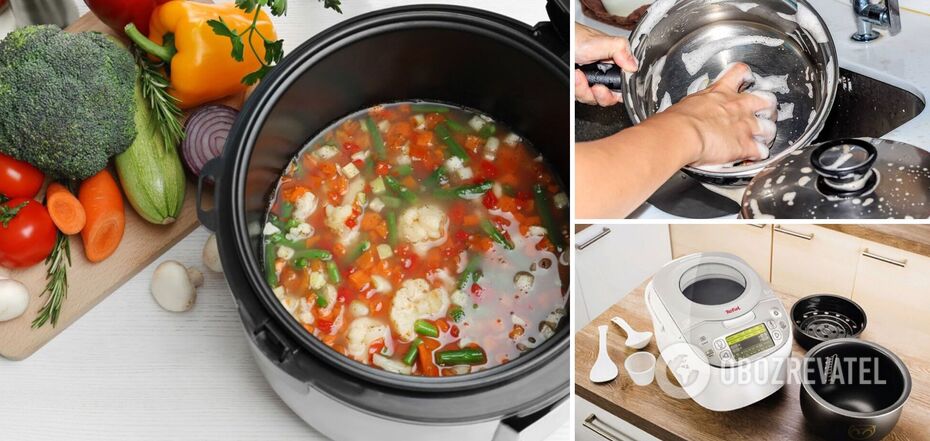 What is the best way to clean your multicooker
A multicooker is a versatile appliance with which you can prepare many dishes - from chicken soup to steak. Using a multicooker saves a lot of time, and its ease of use makes it an indispensable assistant in the kitchen.
However, with washing the multicooker sometimes there are problems. How to properly wash this appliance, was analyzed by OBOZREVATEL.
If you do not want to use chemical means, and the usual liquid for washing dishes does not help to get rid of outdated stains, you can use a simple lifehack. A solution with the addition of citric acid will not only remove the contamination, but also make the surface shine.
First of all, you need to make sure that the multicooker is not connected to the power grid. All parts should be wiped with a damp sponge or cloth.
After that, prepare the solution. Pour 1 liter of water into a container, add 1 tablespoon of citric acid and mix thoroughly. The acid should dissolve completely.
Wet a sponge in the solution and wipe the multicooker. The acid will get rid of grease and heavy dirt.
Experts advise washing the multicooker after each use - this way the dirt will come off more easily.
Earlier OBOZREVATEL told how to cook in a multicooker beef stroganoff and roast.
Subscribe to OBOZREVATEL channels in Telegram and Viber to be aware of the latest events.