Trending:
How to clean a kitchen hood: detailed instructions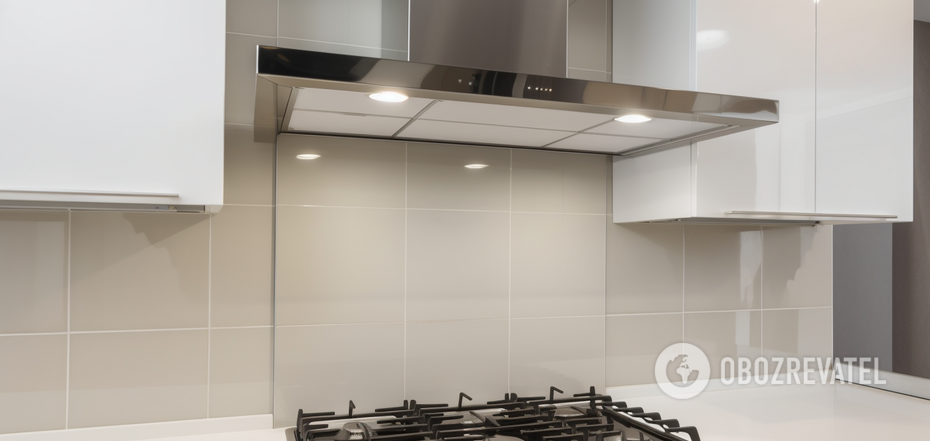 How to clean a kitchen hood
The cooker hood often clogs due to the release of grease from cooking. Without regular cleaning, the appliance can break and cease to perform its functions.
Vinegar, baking soda or dishwashing liquid can help you clean the hood quickly. Sante Plus tells you how to get rid of dirt and grease in your kitchen hood.
How to clean the filters in a kitchen hood
For effective cleaning, you will need:
a sponge;
a dry cloth;
protective gloves;
toothbrush;
white vinegar;
baking soda;
dishwashing liquid.
First remove the filters. Then mix hot water in a container with one tablespoon of dishwashing liquid and a glass of white vinegar. Soak the filters and leave overnight. In the morning, use an old toothbrush to thoroughly clean the grids.
Additional tip: To get rid of plaque, you can prepare a paste of baking soda. Due to its abrasive action, this powder is very effective in removing grease residues on the filter.
How to clean very dirty grids
Just three steps will ensure that even the dirtiest grills are effectively cleaned.
Mix boiling water with a cup of white vinegar.
Soak the grate in the water and vinegar and leave it for several hours.
Scrub the grates to remove residue and traces of grease, rinse them under running water, and dry them with a cloth.
How to degrease a stainless steel hood
Apply dishwashing detergent directly to the surface.
Take a toothbrush and gently remove any sticky residue. Note that a hard or stainless steel sponge can scratch the surface. Avoid harsh friction.
At the end, wipe the hood with a clean, soft cloth.
By the way, in order to wash grease from the filter well, experts advise using laundry soap. For greater effectiveness, several tablespoons of baking soda are also added to the soap solution. This method was often used by our grandmothers, for whom laundry soap was a lifesaver from heavy dirt. Read more about the tiphack in this article.
Earlier OBOZREVATEL told about how to clean all surfaces of the oven with three ingredients.
Subscribe to OBOZREVATEL channels in Telegram and Viber to keep up with the latest events.