Trending:
How to clean a dirty kettle spout: a genius trick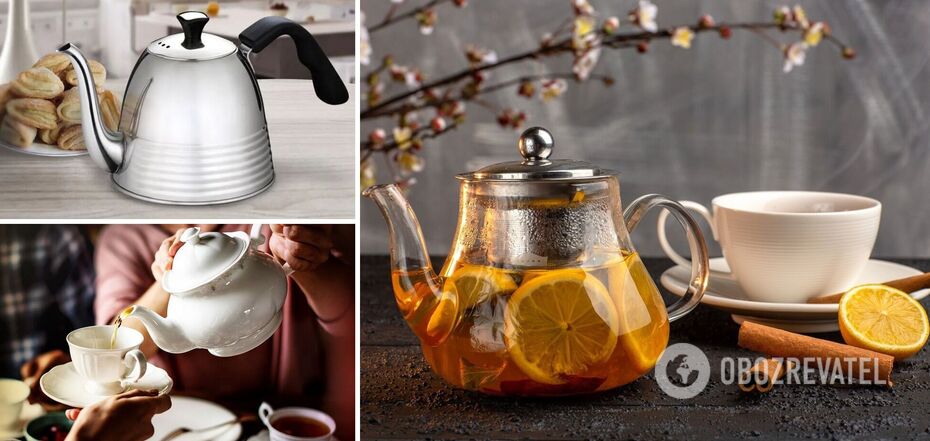 To clean a narrow kettle spout, here's a simple trick
Often, when cleaning the kitchen and washing dishes, we do not pay attention to the smallest details. For example, dirt and crumbs accumulate in knife blocks, on cabinet fronts or in the spaces between appliances.
The teapot should be cleaned regularly. It very quickly darkens from the inside due to the impact of the brew. Read about a simple and effective flyhack, which will help to clean the dirty spout of the teapot, read in the material OBOZREVATEL.
A darkened kettle is not only an aesthetic problem. In the absence of necessary washing in it can accumulate pathogenic bacteria and microbes.
It is most difficult to clean the spout of the kettle. Usually it is simply washed with water, because no rag or sponge will not fit into it.
But there is a way out. To help will come to the aid of ordinary ear sticks. They easily enter the narrow spout, so you can clean even hard-to-reach places.
Cleaning experts recommend using a baking soda solution. It will quickly and effectively clean the outdated plaque.
Necessary ingredients:
1 cup of warm water
1 teaspoon of baking soda
cotton swabs
Add a teaspoon of baking soda to a glass of warm water. Stir thoroughly. After that, dip the cotton end of the stick into the solution and wash the kettle with it. For greater efficiency, it is advised to tilt the kettle in different directions to get to the farthest inner walls. After that, be sure to rinse the kettle under a stream of warm running water.
Earlier OBOZREVATEL told about the effective English method, which will help to clean pans from fouling.
Subscribe to the channels OBOZREVATEL in Telegram and Viber to be aware of the latest events.