Trending:
How to clean a bathtub from old plaque, dirt and rust: the cleaners' method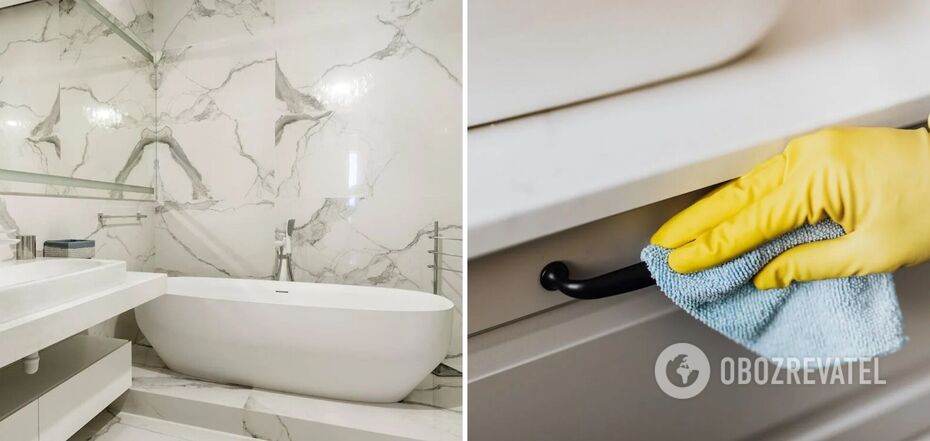 How to clean the bathtub
Due to hard water, constant humidity, and untimely cleaning, the bathtub becomes covered with plaque, dirt, and rust. Most owners prefer chemical cleaning products, believing that they will cope with this problem more effectively.
But you can use natural ingredients that will not only save you money, but also restore the shine and snow-white color of the bathroom. OBOZREVATEL has found effective methods to help with this.
Baking soda
Of course, no cleaning or laundry is complete without baking soda if you need to get rid of stubborn dirt or unpleasant odors, and plaque or yellow stains in the bathroom are no exception. To do this, you need to mix baking soda with water in a 3:1 ratio, which should make a homogeneous paste. Apply the mixture to the desired areas and leave it on for 30 minutes.
Then rinse off with warm water and you will immediately see a good result. If the stains remain, repeat the procedure, but leave the paste on for one hour.
Hydrogen peroxide
A solution of peroxide and ammonia will help restore shine and get rid of unwanted stains. Mix the ingredients in a 1:3 ratio. Using a clean cloth, apply the solution to the necessary areas and leave for 30 minutes. Then rinse off with warm water.
Soda ash, vinegar
To get rid of rust, you'll need soda ash, which is the sodium salt of carbonic acid. It looks similar to baking soda and is often used to soften hard water, disinfect various surfaces, and get rid of clogs in water pipes.
Before cleaning, wash the bathroom with water and wipe it dry. Then mix 100 grams of soda ash with 50 ml of water. Rub the mixture on the stains and leave for 15 minutes. Dampen a cloth with vinegar and rub the surface. You will see a chemical reaction when foam appears. This is what will help remove the rust.
When the reaction is over, rinse everything thoroughly with water, you can use a sponge.
Earlier, OBOZREVATEL published effective methods that will help you quickly clean the bathroom from old dirt and rust.
Subscribe to OBOZREVATEL's Telegram and Viber channels to keep up with the latest developments.