Trending:
How to choose a sweet melon: simple tips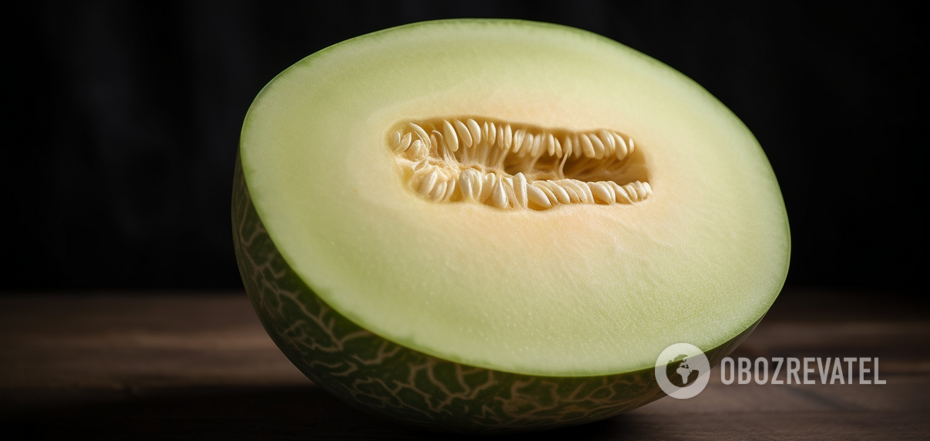 A ripe melon should be whole, fragrant, tight and heavy
The second half of summer is the traditional season for melons and gourds. But buying watermelon or melon is always a bit of a lottery. You never know what is hidden under the thick skin of the fruit. That's why people have come up with many ways to avoid making a bad choice.
OBOZREVATEL has collected some of the most effective life hacks on how to choose a really juicy and sweet ripe melon. All of them have been tested by time and experience.
Inspect the skin of the fruit
Check the selected fruit carefully for integrity. The skin of the melon should not be cracked, damaged or cut. Through such openings, spoilage bacteria, dirt and harmful substances can penetrate the fruit. It is also important that the colour of the peel is uniform and without pronounced spots. Green sides are a sign that the fruit is not ripe, so it is watery and not sweet, and brown sides will give away an overripe melon.
Check the melon for firmness
A well-ripened melon should be tight but springy when pressed. You don't need to press hard on it, just lightly press the fruit with your finger to feel whether it is too hard (i.e. unripe) or soft (overripe or rotten). You can also gently tap on the melon - ripe flesh responds with a dull sound.
Examine the tail
The tail of a melon can also indicate the degree of ripeness. If the fruit has spent enough time on the plant to ripen, the tail will be completely dry. If it is green and juicy, it will indicate that the melon was picked too early.
Smell the fruit
Ripe melon has a thick honey aroma that can be felt even from a distance. If the fruit smells faint or you can catch fresh notes in the smell, this is a sign of insufficient ripeness. Overripe melon smells too sweet.
Weigh the melon
Unripe melons of the same size will weigh less than those that have spent enough time in the sun. When choosing, remember that this is a tight fruit with a high density of flesh.
Earlier, OBOZREVATEL told how to determine whether vegetables and fruits contain harmful chemicals without having special devices for this.
Subscribe to OBOZREVATEL's Telegram, Viber and Threads channels to keep up with the latest developments.