Trending:
How to chase flies out of the house: the French way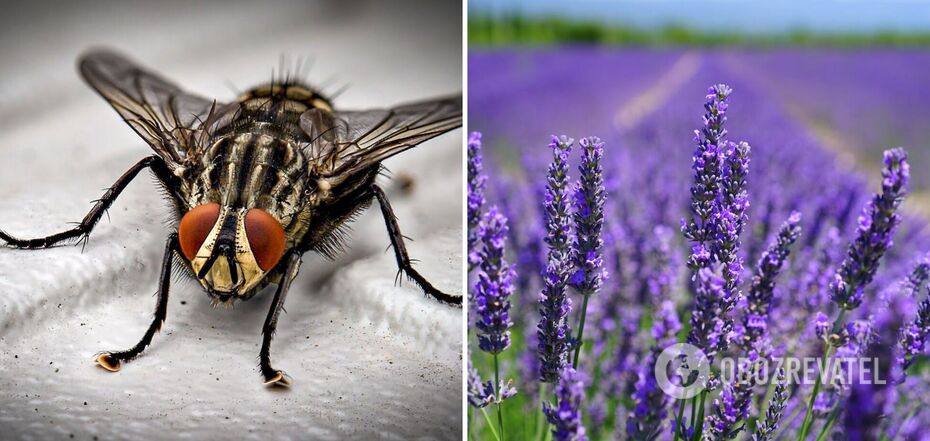 French way to repel flies
Summer is the time when flies are most active, they enter the house through the smallest cracks and annoy the owners with their presence. Flies lay their eggs on food and dishes, which can lead to health problems.
To avoid such an unpleasant situation, you can get rid of annoying insects in an effective French way. OBOZREVATEL will help to cope with this.
Hosts do not always want to spray chemical agents in the house, but there is a natural way that will not only fill the house with a pleasant aroma, but also scare away flies. For this, you'll need lavender.
In France, this fragrant plant is planted in front of the windows of private houses. Thanks to its odor, flies do not even come near the windows.
For a better effect, you can place bunches of dried lavender in the house to get rid of insects for sure. Lavender is also an effective way against moths, so place the plant in your closets to prevent the pests from ruining your belongings.
If you live in an apartment, use lavender oil. Spray it in every room or make small decorative pads and soak them in the oil. This method will fill your home with a pleasant fragrance and deter flies and other insects.
Apple cider vinegar will also help with this problem. Pour it into a small bowl and place it on the windowsill or spray near windows, doors and on the balcony.
Don't forget to throw out the garbage regularly so that there is no temptation for pests.
Earlier OBOZREVATEL published two simple ways that will help to get rid of ants in the vegetable garden.
Subscribe to OBOZREVATELchannels in Telegram and Viber to be aware of the latest events.