Trending:
How to be happy in the last days of summer: horoscope for all signs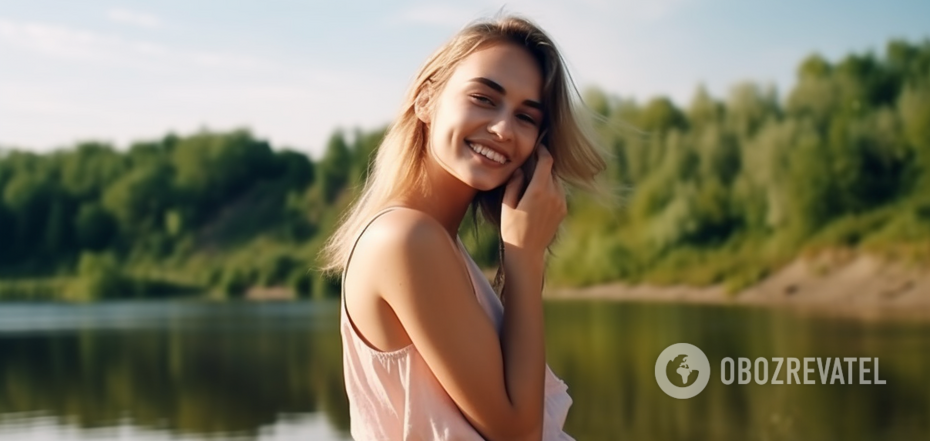 Horoscope until the end of summer
The end of summer is not a reason for sadness and nostalgia. The new autumn season will bring many pleasant surprises.
Astrologers have put together tips to help you find harmony and become incredibly happy in the last days of summer. You really need very little to be happy - and it's in the simple things: warm hugs, long-awaited meetings, timid confessions and sincere conversations.
Aries
Do not withdraw into yourself. You are likely to face criticism and unexpected situations. Even people you trust may suddenly start criticising all your words and actions. Do not try to provoke conflicts and try to resolve the situation on a calm note. You'll be able to spend time filled with love and joy, despite the toxic influences.
Taurus
You try your best to be the centre of attention and want to show yourself to be perfect in front of others. By constantly comparing yourself to others and having high expectations of yourself, you cannot simply enjoy life and be in harmony. The more you accept yourself and the more you live in your freedom, the more love and satisfaction will flow into your life.
Gemini
Your pessimistic outlook on life correlates with your tendency to always blame others for your own misfortunes. Stop pointing the finger at others for your failures and problems. Take responsibility for your life if you want to improve your chances of finding love and achieving financial success. You should work on changing your mindset and learn to look at the world from a more optimistic perspective.
Cancer
You often have to put up with people who have had a negative influence on you in order to achieve your goals. As a result, you feel exhausted, sad and disappointed. It's time to let go of the bad stuff and move on. If you spend more time with your loved ones, especially your family, you can feel truly cleansed and eliminate harmful influences from your life.
Leo
You're tired of your routine. You want to catch the last summer train, enjoy the warm days and "go all out". The key to a happy life is to balance your work responsibilities with your interests outside of work. Don't just accept any job, but look for a place where you can do what you like and also get financial stability.
Virgo
Try to live more for yourself and not ignore your own needs. Once you understand and appreciate the value you bring to the world, you'll be able to experience love and joy in life to the fullest.
Libra
Learn to express your feelings and open up to others. You are very empathetic and capable of deep emotions, but you often come across as cold, distant, and even indifferent. Don't be afraid to be vulnerable and show your true feelings.
Scorpio
You always think that the grass is greener than your neighbour. Comparing yourself to others makes you feel completely exhausted - you feel like you've achieved too little. Learn to appreciate the blessings you have. Focus on your own achievements rather than those of others.
Sagittarius
It is difficult for you to achieve anything because you quickly lose motivation. You start personal development, but stop it halfway through. You can "wander" through countless hobbies, which you then abandon. It's important to learn to focus on what really brings you joy and consistently complete the projects you start. Stop overestimating yourself, but learn to be more realistic.
Capricorn
You should stop, calm down and exercise emotional self-control. This is not the best time in your life. You are constantly tense and set very difficult goals that you simply cannot achieve.
Aquarius
Lack of confidence in your abilities will cause you to miss out on numerous opportunities, whether romantic or financial. Trust your instincts and follow the impulses of your heart. This will allow you to reach your full potential.
Pisces
Avoid making hasty decisions in love matters. Wait until your thoughts are more organised instead of acting hastily, putting your relationship at risk or losing potential financial opportunities.
Earlier, OBOZREVATEL told what Mercury retrograde will bring to all zodiac signs in August.
Subscribe to OBOZREVATEL's Telegram, Viber and Threads channels to keep up with the latest developments.