Trending:
How to bake shanks: they will be soft inside and crispy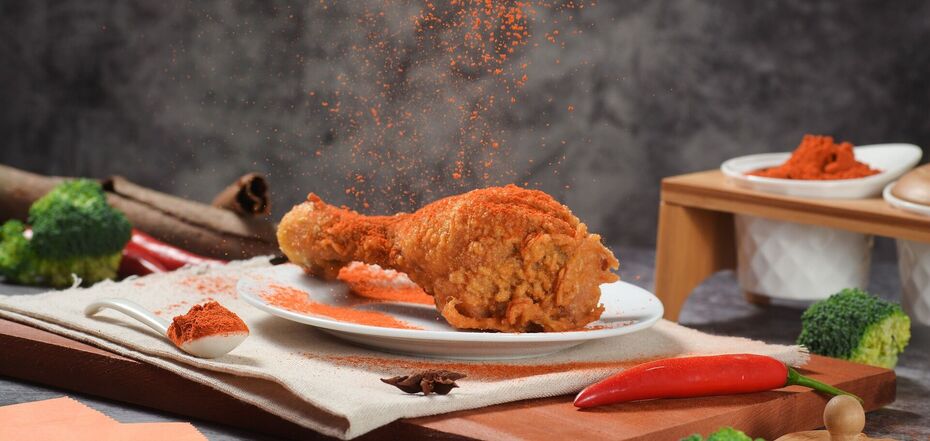 How to cook shanks deliciously
If you want to prepare a delicious and nourishing dish for dinner or lunch very quickly, choose chicken meat: fillets, shanks, wings. For marinade it is best to use honey, soy sauce, they will make the meat juicy.
Cook Irina shared a recipe on Instagram for baked shanks in a marinade of soy sauce, with honey, curry and ketchup.
Ingredients:
Marinade:
ketchup - 2 tbsp.
honey - 1 tbsp.
curry - 1 tsp.
salt - 0,5 tsp.
soy sauce - 1 tbsp.
paprika - 1 tsp.
garlic - 2-3 cloves.
Method of preparation:
1. For the marinade: Mix all the ingredients.
2. Wash the shanks and pat dry with paper towel. Transfer to a bowl, pour the marinade and leave for 1 hour.
3. Bake the shanks at 190-200 C for 40-45 minutes, stirring several times in the process.
Also on OBOZREVATEL you can read the recipes:
<a href="https://food.obozrevatel.com/osnovnyie-blyuda/tushenoe-myaso-s-kapustoj.htm" target="_blank">Stew with cabbage</a>
<a href="https://food.obozrevatel.com/zakuski/nezhnoe-mramornoe-myaso-s-gorchitsej-za-5-minut.htm" target="_blank">Tender marbled meat with mustard in 5 minutes</a>