Trending:
How to avoid watery raspberries: what to feed bushes during fruiting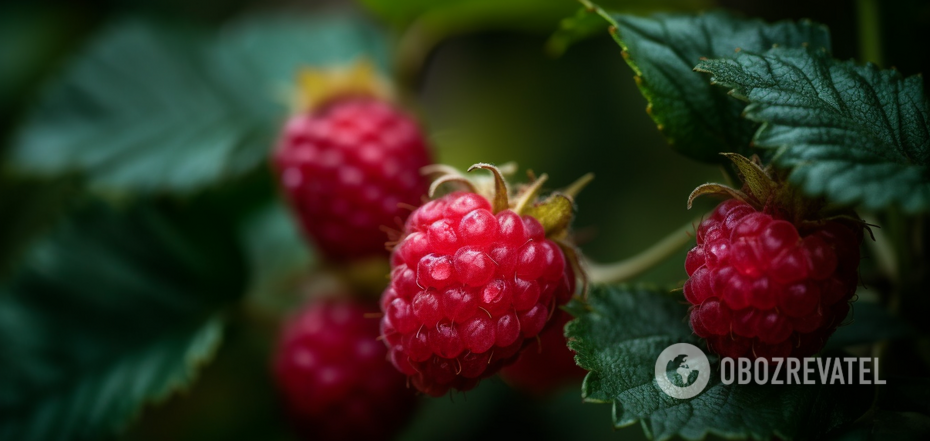 What to feed raspberries during fruiting
Raspberries are a healthy and nutritious berry, rich in vitamins C, A, B, PP and beta-sitosterol. Fruits in their natural form or raspberry teas improve the immune system, are useful for gastrointestinal problems, and help with kidney problems, hypertension and anemia.
However, often instead of sweet and rich berries on the bed grow pale and watery. How to feed raspberries during fructification - read in the article OBOZREVATEL.
If there is a lack of trace elements: potassium, calcium, sodium, manganese, boron, raspberry bushes begin to bear fruit poorly. There are other causes of watery berries, in particular:
Improper watering regimen;
overheating or overwatering of the root system - it is recommended to mulch the roots with agro fabric, organic or plant mulch;
lack of nutrition - the flesh becomes loose and loose;
overheating in the sun.
At the fruiting stage, nutrient mixtures should be applied to the soil.
Mineral fertilizers, particularly those containing potassium, will be ideal. Comprehensive mixtures for berry crops are suitable.
To make potash fertiliser, dissolve one tablespoon of potassium sulphate in ten liters of water and water the raspberries under the root.
Among the organic fertilizers, experts recommend choosing wood ash. In a container of 10 liters of water should be added 0.5 liters of ash.
Herbal infusion will be no less effective. Fill a container by a quarter with chopped weed grass and fill it with water. The solution should infuse at least a week. Then you should dilute the concentrate with water in the proportion 1:10.
Potato hulls can be used as a supplement to mineral fertilizers. 1 kg of hulls pour 10 liters of boiling water and leave to infuse for 1-2 days. Then water the bushes with the potato infusion.
Earlier OBOZREVATEL told you what to feed raspberries in June.
Subscribe to channels OBOZREVATEL in Telegram and Viber to keep up with the latest news.