Trending:
How to avoid blackening and rotting bananas: a genius trick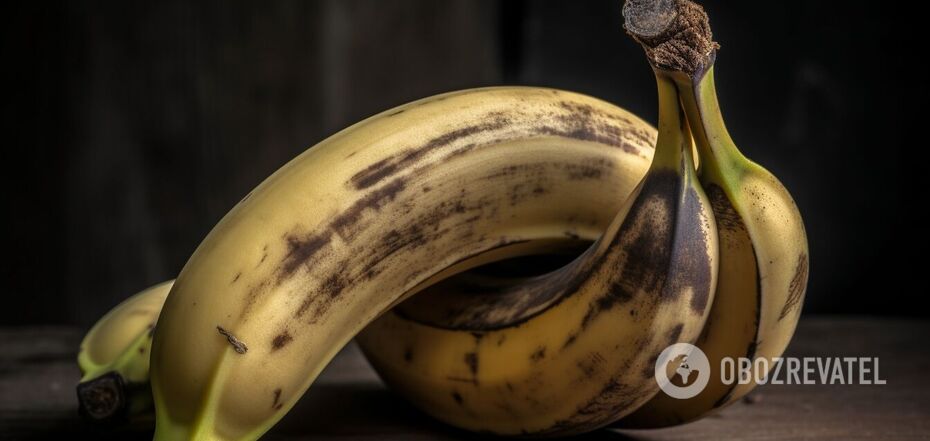 Bananas
Banana is a tropical fruit that is very common all over the world and can be found in every country. To keep bananas fresh longer, they should be stored at room temperature and away from moisture.
But there are often situations when you just bought the fruit, and they start to turn black and spoil the next day. OBOZREVATEL tells you about the flyhack, which will help to avoid blackening and rotting of fruits.
When bananas ripen, their stems release ethylene gas. This gas can spread to the rest of the fruit and cause rotting and black spots on the peel.
To keep bananas as fresh as possible for as long as possible, you should wrap a cellophane bag around the "stems". This will help prevent gas from spreading throughout the fruit.
Other exotic fruits can spoil quickly if not stored properly. Low temperatures cause the fruit to rot and release very harmful gases. It is better to wrap the fruit in paper and store at room temperature.
Apples and pears in the refrigerator also begin to release ethylene. This contributes to the rapid spoilage of even those products that are nearby.
Earlier OBOZREVATEL published a recipe for a simple snack, which can be quickly prepared from an overripe banana.
Subscribe to OBOZREVATELchannels in Telegram, Viber and Threads to keep up to date.