Trending:
How to ask a girl out: tips for the timid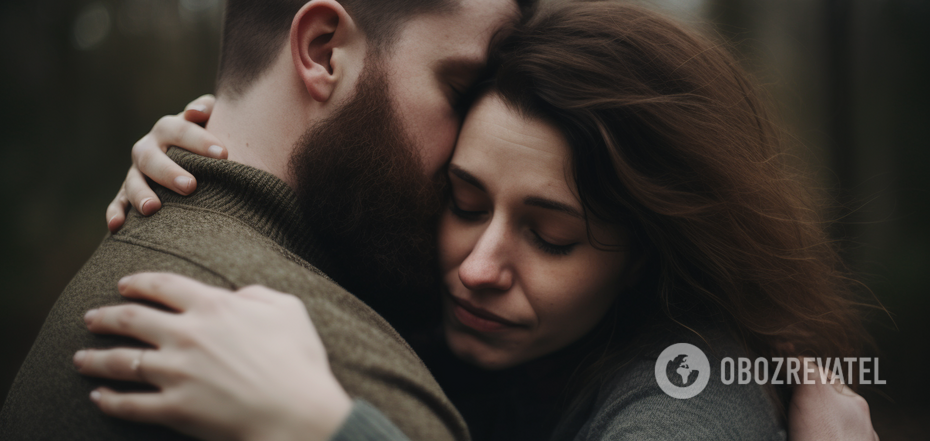 The beginning of a relationship is a very romantic moment, it's important not to spoil it
The next step in a love relationship can be both exciting and frightening. It's natural and normal to feel excitement and uncertainty when you don't know what the response to trying to open your heart to another person will be. And men feel a lot of anxiety in these moments, too.
Luckily, etiquette experts have some advice on the subject, writes the Pinkvilla publication. Regardless of which way you choose - more traditional or rather extravagant - it is important to show sincerity and confidence in your intentions at the right moment.
How to prepare for a proposal to become a couple
When looking for a cute way to ask your loved one for exclusivity in a relationship, be sure to take into account the hobbies of this person, as well as the stage your communication is at. There's nothing worse than an inappropriate confession. And here are the aspects that are important to pay attention to.
State your thoughts and intentions clearly. Be direct about what you want and what you are offering, rather than using hint language. Almost no one understands them.
Create the right atmosphere. Whichever way you choose, let your sweetheart know that she means a lot to you, you pay a lot of attention to her words and preferences. Take the girl on a date to her favorite place, write a note if she likes letters, or make a unique gift that will reflect your relationship.
Pick a time when you will be free and can devote maximum attention to each other. Dropping on the fly, "By the way, why don't we start dating?" might work - all sorts of things happen in life. But a heart-to-heart conversation during a walk has a much better chance of success.
Start by asking her how she sees her ideal relationship. This way you'll know in advance if she's ready to get closer right now.
Personalize your proposal by tailoring it to the girl's interests or hobbies. Demonstrate how much she means to you by taking into account everything she likes. Yes, for this you will have to listen to her carefully, but the effect is worth it.
Remember that sincerity and honest communication are very important. Respect the girl's opinion and be ready for different answers. Do not try to take yours by force or persistence.
18 romantic ways to ask a girl for exclusivity
Of course, this is not an exhaustive list of ideas. And it will be better to come up with something of your own and unique. However, you can choose something from this list for yourself or use it as a source of inspiration.
Start with a phone call. Call her to ask her out and let her know that it will be a special meeting. But don't go overboard with ramping up the drama, it might scare your sweetheart.
Choose a special song. If the girl loves music, choose a song to suit her taste or create a playlist that hints at your intentions. Music is a great way to convey your emotions.
Present a bouquet. This is practically a win-win option for a romantic gesture. Plus, along with the flowers, she can also get a note.
Cook dinner. Even if you have to attend a few cooking classes, this knowledge will not be lost, because the ability to cook is a useful skill in any circumstances. And her favorite dish prepared by you will be both a testament that you are attentive to everything he likes and are willing to try for her sake.
Sing. Many people shy away from singing because they think they're not very good at it. But it's not skill that matters in a confession song, it's emotion. Choose her favorite song, practice singing it beforehand and dedicate it to your beloved. After all, this is how some birds and animals find a couple - it's one of the most natural ways to start a relationship.
Light candles. Nothing creates a romantic atmosphere better than candles scattered around the room. They can turn even a simple setting into something special.
Order fortune cookies. Introduce an element of play into your confession. For example, order a whole pack of cookies, in which there will be only one prediction - about love. And look for that piece of paper until luck smiles on you.
Pick a special place. Remember, perhaps the girl told you where she wanted to visit for a long time, or about a place that she likes especially strong. Invite her there. If possible, decorate the place to set a romantic tone.
Write a letter. Almost no one writes handwritten letters nowadays. So such a gesture will definitely not go unnoticed. Send it by courier or traditional mail. When she receives it - that in itself will be a very exciting moment.
Make a nice gift. A box of chocolates or a bottle of champagne is quite banal, but also very effective. Therefore, there is no need to rule out this option.
Have a quest. Turn the search for your confession into a whole quest. Give her encrypted clues, which she will one by one reveal to get your message at the end. It could be a card hidden in the room, an inscription made of candles under her windows, or even you in person with a bouquet. The element of play always ignites extra excitement.
Write a poem. This is a very old-fashioned, and therefore very effective way of recognition. Find the right words, rhyme them and recite them in front of your beloved. She will be amazed by your creativity.
Make her dream come true. We all dream of some things that for one reason or another we can not afford. Gift a girl such a thing if you know what she desires. But don't spend too much money on it. An expensive gift may make her feel obligated. A small thing will be enough - tickets to a concert of her favorite band or some simple but useful gadget.
Make friends with her pet. Demonstrate that you are ready to take care not only of her, but also of those she loves. That's the payoff.
Make jokes. A good sense of humor is a great asset for those seeking a relationship. So come up with a proposal in the form of a joke or perform a short standup routine with arguments for why you should date.
Paint a picture. It doesn't have to be an epic canvas painted in oil colors. You can just sketch some symbols and images on a napkin with a pen in front of her that tell her how you feel. Spontaneous creativity always shows sincerity in a person.
Invite her to the theater, to an exhibition, concert, etc. A cultural event is an experience. And at what other moment to talk about feelings better than when you are overwhelmed with impressions. Ideally, choose something romantic and exactly what will be to the girl's taste.
Earlier OBOZREVATEL told, whether it is appropriate to give flowers to men.
Subscribe to OBOZREVATEL channels in Telegram, Viber and Threads to keep up to date.