Trending:
How to achieve a perfectly clean home: tips for housewives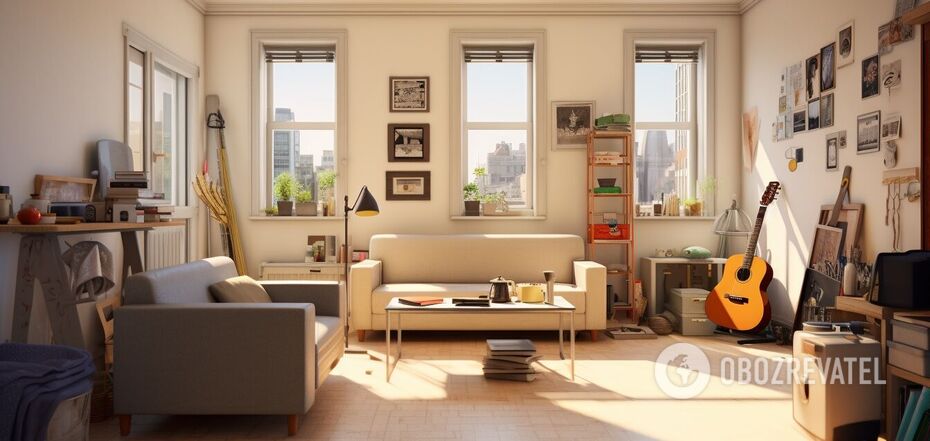 How to achieve a perfectly clean home
Cleaning the house can be a big problem for homeowners trying to avoid difficult and inconspicuous places. Over time, dirt and dust can accumulate there, leading to even more dirt.
You don't need to call a cleaning service or buy expensive chemicals to get your home perfectly clean. OBOZREVATEL found effective tips that will help to cope with this.
The house can be cleaned quickly, without spending all your strength and a lot of time. You need to know how to organize this process correctly.
Cleaning products
The fewer cleaning products you have, the better. Choose a few solutions for cleaning your home. You can buy all-purpose products, but check that they won't damage different surfaces, or make your own solutions using natural ingredients.
Rags, sponges
You must have a microfiber cloth. It can be used for wiping different surfaces and even mirrors without leaving lint behind. Separate the rags you use for the kitchen, bathroom and other surfaces so you don't transfer dirt and germs from one room to another.
Proper cleaning techniques
The best way to tackle any room is to clean from top to bottom and wipe surfaces from left to right. This way, you're sure not to miss anything and you'll clean the entire room quickly.
This method is especially convenient when you dust the top shelves, because all the dirt will get on the floor and at the end you will clean everything with a vacuum cleaner and a mop.
Clutter
Before you start dusting and vacuuming, you need to put all your clothes, toys and other things in their proper places. You will not be able to clean all the dirt well if it is hidden under a pile of clothes or other items. Only after you have folded everything can you dust.
Kitchen
The kitchen takes up more of the housewife's time. To begin with, wash the dirty dishes and put everything in its place, then wipe the dust, starting with the top shelves. The kitchen facade can be wiped down with a microfiber cloth using special cleaners.
If you have stainless steel appliances, heat a microfiber cloth in the microwave and wipe the necessary surfaces with it. This method will help wipe away grease without leaving a residue. For more stubborn stains, use special chemicals or dishwashing detergents.
Bathroom
Apply the solution according to the instructions to the desired areas and leave for a few minutes. Then wipe everything with a clean cloth and rinse thoroughly with water. Then spray a special product on the mirrors and glass door in the shower and clean all dirt with a dry cloth.
Floor
Vacuum and mop the floor at the end of the cleaning process. It is best to start at the end of the room, moving towards the front door. This way, you won't leave debris and dirt on the surface. Then mop the floor to get rid of dust and germs.
Earlier OBOZREVATEL published the Chinese way of cleaning, which will help to effectively clean the house from dust.
Subscribe to OBOZREVATELchannels in Telegram and Viber to keep up to date.