Trending:
How the cosmic transits of August and September will affect you: horoscope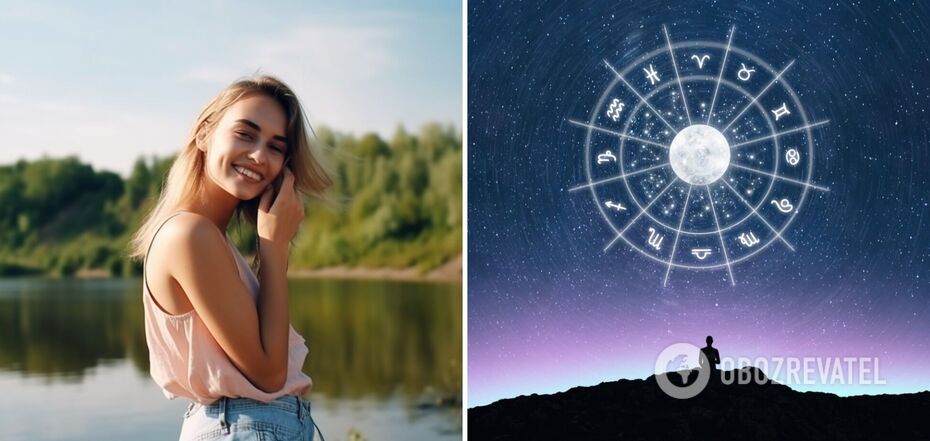 The transition from summer to autumn brings defining changes to all signs
August and September this year are characterised by powerful and influential cosmic energies that will affect every sign. The transits of the planets will be of great importance and will determine the future for a long period of time.
Astrologers say that during this time, many doors will open for everyone, allowing you to fully unleash your potential, experience personal growth and undergo transformation. Find out what the Universe has in store for your sign.
Aries
Some connections to the past that you're holding onto are preventing you from moving forward. If you do nothing to resolve these issues, you will have to face the same difficulties over and over again, and you will not have the energy to focus on the future. However, cosmic transits will help you take control of your life, sort things out and put an end to old problems.
Taurus
These weeks, you will have the urge to shut yourself off from the rest of the world and just spend some time alone. Don't fight this urge and don't force yourself to do things you're not interested in. Give yourself a break, think about the direction your life is heading and what you really want. Plan the necessary steps. But don't be too critical of yourself. Try to be patient and recognise that it's okay to take some time for yourself.
Gemini
You may be feeling a little down right now. This could be due to exhaustion and lack of motivation to do anything. Your responsibilities and tasks are piling up and may soon become too much for you to handle. So for now, do only what is necessary and unavoidable. This way, you'll save your energy and avoid turning a small snowball of problems into an avalanche.
Cancer
If you can control your mood, the coming weeks will be successful for you. Everything you do now will have consequences soon enough, so try to avoid irresponsible actions and decisions. A balanced approach will bring you great success in the future. Take time to enjoy your victories and don't stress too much. You can sit down, relax and take a deep breath.
Leo
In the coming weeks, it's important for you to keep your mind clear. This will help you solve any problems that may arise. Try not to let your anxiety get the better of you, and focus on overcoming obstacles that make you feel mentally drained. Stick to your plan, take it one step at a time, follow your intuition and you will succeed.
Virgo
You are in a period of stable growth opportunities. Progress will be steady as long as you continue to move towards your goals in a systematic way. This is a great time for career advancement, financial gain and long-term planning. However, you should avoid taking an overly rigid stance and be open to new ideas and collaborations.
Libra
A difficult but rewarding period lies ahead. You will think clearly and this will make your communication more effective. This time is ideal for gaining new knowledge, sharing information and having meaningful conversations. But try not to think too much - it can make you indecisive.
Scorpio
Your emotions are deeper than ever and your intuition is very accurate. As you feel more in tune with your own emotions and those of others, this will bring you positive changes and your self-confidence will grow. Recognise the power of your sensitivity and use it to help those who are struggling.
Sagittarius
Your social connections will flourish. New friends will appear, opening up unexpected opportunities in your life. You need to focus on existing relationships and be open to forming new ones. It's time to take care of yourself and set healthy boundaries. Try not to take on the negative energy of other people, even if you are very sympathetic to them. Taking time to reflect will help you maintain your emotional balance.
Capricorn
You are firmly convinced of your desires. And the universe is on your side, so work towards their fulfilment. However, avoid taking hasty action. Take some time and effort to create a deeper connection with your partner, discuss your attitude towards each other - you have nothing to lose. For those Capricorns who are single, things are about to change. Don't be afraid to take the initiative and get closer to your interest.
Aquarius
In the coming weeks, unexpected events may occur that will change your mood and lead you astray. Try to be prepared for surprises and don't let them scare you. Control the situation, because if it starts to develop uncontrollably in a negative way, you may get stuck. Be responsible and make smart choices.
Pisces
You tend to blame yourself when things don't go your way. The disappointment of not achieving what you wanted weighs heavily on you. Try not to be too influenced by this negativity. Self-criticism is good and healthy, but don't be too hard on yourself. If you look at life with a more positive outlook, everything will become much easier.
Earlier, OBOZREVATEL published a detailed horoscope for September for all zodiac signs.
Subscribe to OBOZREVATEL's Telegram, Viber and Threads channels to keep up with the latest developments.