Trending:
How often to wash your bedding: a US doctor has named the perfect time and a disgusting reason not to avoid it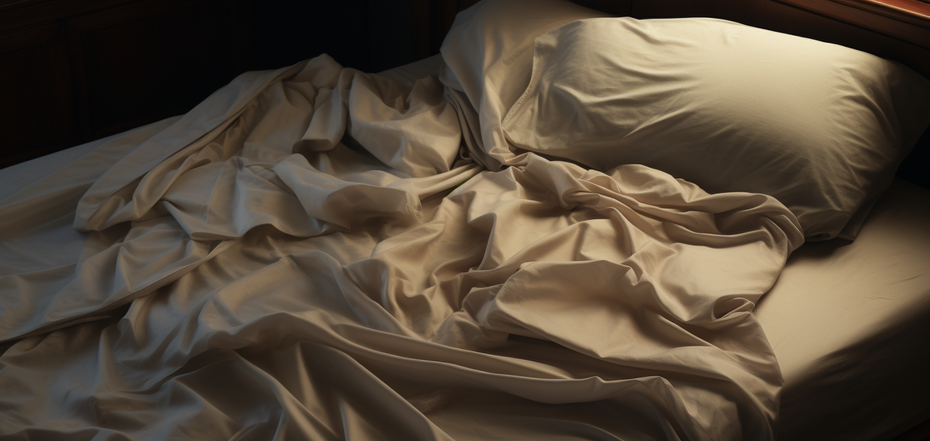 Washing bedding
You need to wash your bedding regularly. The fibers quickly accumulate dirt, sweat, sebum, and other bacteria that can lead to a number of diseases.
It's not just about skin rashes, as dirty sheets and pillowcases often cause allergic infections and even asthma. Experts told 7 News the ideal frequency of bedding washing.
Dr. Poonam Desai from the United States explained that sheets, pillowcases, and duvet covers are a breeding ground for bacteria, fungi, dust mites, and dead skin cells. She advises washing the bedding at least once a week. According to her, feces can even accumulate on the linen.
"Yes, feces, especially if you sleep naked or take pets to bed. A similar situation occurs if you sleep with your babies," said Dr. Desai.
Dust mites, dead skin, bacteria, fungal spores, and fecal germs can lead to exacerbation of asthma, eczema, and skin rashes. The doctor shared this information with reference to a study conducted in the UK: some single men admitted that they changed their sheets no more than once every four months.
Dr. Karl Krushelnicki offered a simple guide that explains how often basic bedding should be changed. The Australian scientist suggested changing the sheets at least every two weeks, but there are nuances.
"Every day, your skin produces about one and a half grams of dead cells, which are the food of millions of dust mites," said Dr. Karl.
During the warmer months, Dr. Karl advises washing your bedding twice a week, as the body produces more sweat during this period.
Dr. Karl referred to a British study that revealed people's "dirty" habits.
"According to one survey, four percent of Britons wash their bedding once a year. According to statistics, men in relationships wash their sheets once a month, but single men usually do it much less often," the expert said.
If you have pets, especially if you let them sleep in your bed, it is recommended to wash the bedding every three to four days.
According to the Sleep Foundation, dust mites can cause skin rashes and irritation, and aggravate allergy symptoms.
Earlier, OBOZREVATEL told you how to properly wash bedding to keep it clean and fragrant.
Subscribe to OBOZREVATEL'sTelegram and Viber channels to keep up with the latest developments.