Trending:
How often should jeans be washed: experts answer a frequently asked question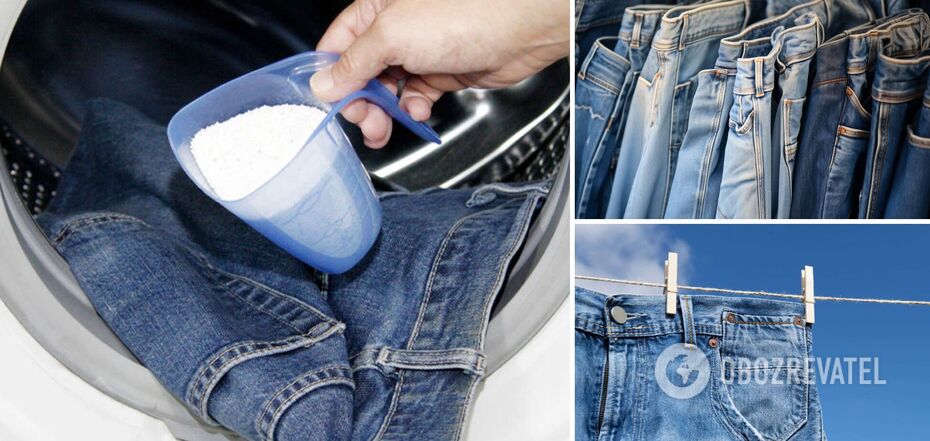 How often to wash jeans
It's hard to imagine a modern wardrobe without jeans - they're so versatile they've become an integral part of many styles. Denim, a special twill weave fabric, was invented as we know it 150 years ago in the French town of Nîmes (the name means 'of Nîmes'). However, already in the IV century the French were sewing sails for ships from a similar dense cloth, and it is from such twill that was made sails on the ships of Columbus.
Nowadays denim is most often used for jeans. There are still discussions among manufacturers, designers and the general public about whether jeans should be washed. Whether denim gets ruined by frequent washing, the New York Post experts figured it out.
Paul O'Neil, design director at Levi's, said, "While many people would rather not wash their jeans, I do it after every 30 to 50 washings.
The expert recommends washing jeans on a delicate cycle with cold water so the colour doesn't fade.
"The more you wash your denim, the lighter it gets, losing quality with each wash," O'Neil stressed.
However, he explained that the frequency of washing jeans depends on personal preference.
Instead of washing jeans, some people find other ways to freshen them up, such as putting them in the freezer, splashing them with vinegar or hanging them in the sun to kill bacteria.
Mary Lou Ryan, co-founder of Bassike, a clothing brand, says she only washes jeans when it is "vital, with a little mild detergent.
Before washing, it's best to turn the jeans inside out to protect the outer fibres.
Some experts point out that jeans are really best not washed in the machine at all, but simply soaked in cold water and dried outdoors.
Previously OBOZREVATEL told how to choose the perfect size jeans without trying on.
You can subscribe to OBOZREVATEL channels on Telegram and Viber to keep up with the latest developments.