Trending:
How not to rub your feet with new shoes: useful tips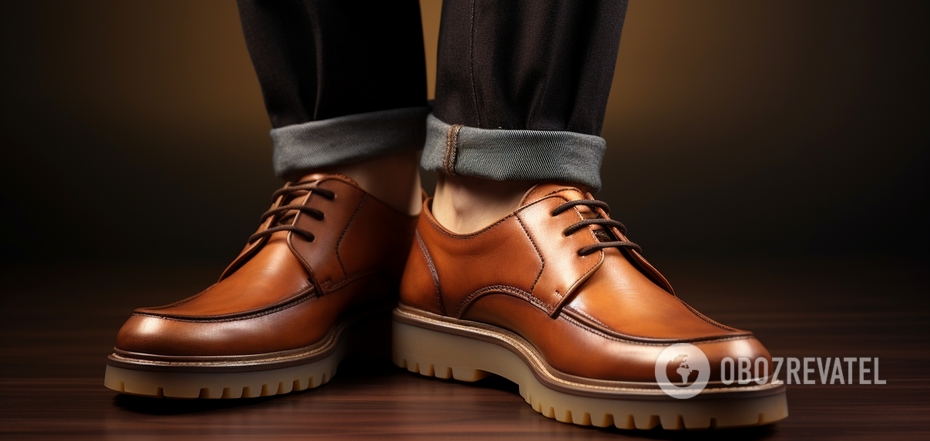 Brand new shoes can be especially hard to rub on your feet
The beginning of a new season always means a transition to new shoes (sometimes literally new - just purchased) and a whole period of adaptation to them. It is often accompanied by such an unpleasant phenomenon as rubbing of the skin of the feet. Calluses hurt, prevent you from walking and can become a gateway for infection. That's why it's important to combat shoe chafing.
OBOZREVATEL asked experts on foot care and footwear, how to get rid of the problem of chafing. And here are the main proven tips they give.
Choose the right size
If your shoes are constantly rubbing on you, think about whether you are choosing the right pair for your size. If they are too small or too big, they will negatively affect your skin and cause injury.
First of all, to avoid getting the wrong size, don't buy your shoes first thing in the morning or first thing on your shopping day. The fact is that during the day and during a long walk, our feet swell a little and increase in size. And the perfect pair purchased at the wrong time may turn out to be tight.
In addition, try not to buy shoes without trying them on. Especially if you are not 100% sure that the pair will fit you exactly. But if you do buy shoes online, use tables with detailed measurements to choose the right option for your length and width of the foot.
Use socks
Socks create a mechanical barrier between the foot and the shoe, preventing chafing. Thick socks are also a good way to stretch out a somewhat cramped pair. Put it on over them and walk around the house for a while - the material should loosen up a bit and make your shoes or boots more comfortable.
Protect your skin with band-aids
Band-aids are a great way to protect the most vulnerable and exposed points of the feet. They also act as a mechanical barrier. Moreover, they can protect your feet if they already have blisters and abrasions. In this case, it is better to choose a patch with a bactericidal pad.
Buy special insoles
To keep the back of your heel from rubbing, try adding an insole to your shoe. It lifts the foot, reducing the surface area between the heel and the back of the shoe or boot. This will make the shoe more comfortable overall.
Or try treads and silicone pads
These devices are similar in principle to insoles, but are used specifically in problem areas. They prevent the heel from slipping inside the shoe, and the pads also provide additional support, especially for new pairs that have not yet had time to become soft. There are also pads that are attached to the tongue of the shoe. They prevent chafing of the forefoot.
Apply petroleum jelly to the leather
This substance reduces friction between the material of the pair and the skin. Accordingly, it helps prevent mechanical damage to the skin.
Use baby powder
If you have sweaty feet, foot moisture can increase friction between the skin and the material. This means that it is better to wick away excess moisture. Socks do a good job with this task. But what if your pair doesn't suggest such a combination? Then before putting on shoes, treat the foot with baby powder. It will help to keep your feet clean and fresh and avoid the appearance of unpleasant odor.
Stretch a tight pair
Earlier OBOZREVATEL told how to make shoes waterproof with the help of improvised means.
Subscribe to OBOZREVATEL channels in Telegram and Viber to keep up to date.