Trending:
How not to overheat during a camping trip: practical tips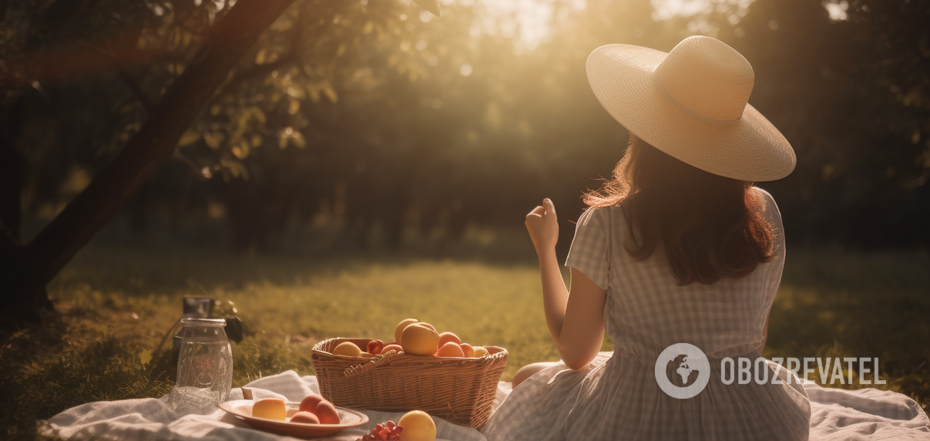 A good hat is one of the main accessories while camping in the heat of the day
One of the best summer adventures is camping outdoors. However, without access to air conditioning and refrigeration, the chances of getting sunstroke increase.
That's why experienced hikers have a number of camping tips in case of a hike in the heat. They will help you avoid overheating and better enjoy the beauty of nature and summer vacation.
Look for shade before pitching a tent
Shadows do not stay in one place during the day and move along the ground as the sun moves across the sky. Therefore, when you arrive at the chosen site, before you pitch your tent, roughly calculate how the shadows will move during the day. Choose a camp site where it will definitely be shaded in the morning. This way you'll get a good night's sleep and won't wake up from overheating.
If there are no tall trees or overhanging bushes on the site, consider building an additional canopy from a piece of tarp and available supports. You can cover not only your camp, but also a picnic area, a stretch of beach, or wherever you'll be spending time in the heat.
Use a tarp instead of a rain cover for your tent
A rain tent cover is a really good protection against water, but it does not breathe and turns the structure into a real greenhouse. If the weather does not promise precipitation at night, it is better to cover the tent with a tarpaulin. Leave a few centimeters of space between the layers to allow a light breeze to enter the tent.
Pack ice with you
If you are traveling by car, a car cooler can help you carry a supply of ice. Put water bottles and food for the trip in it as well. For example, marinate meat for kebabs and freeze it - start cooking when it starts to soften, but before it thaws completely.
For short camping trips, a thermos bag can also handle the task of keeping things cold. And a beverage thermos can keep not only hot but also chilled liquids at a constant temperature.
Protect your head from the heat
A good hat is essential if you will be spending a lot of time in the sun. Ideally, it should be a panama or hat with a wide brim that covers your face and the back of your neck. If you prefer a baseball cap, tie a bandana under it so that it covers your neck. You can then also dip the bandana in water from time to time to get extra cooling from it.
Earlier OBOZREVATEL told how to cool drinks without a refrigerator while traveling to nature.
Subscribe to OBOZREVATEL channels in Telegram, Viber and Threads to keep up to date.