Trending:
How many towels a good hostess should have in a kitchen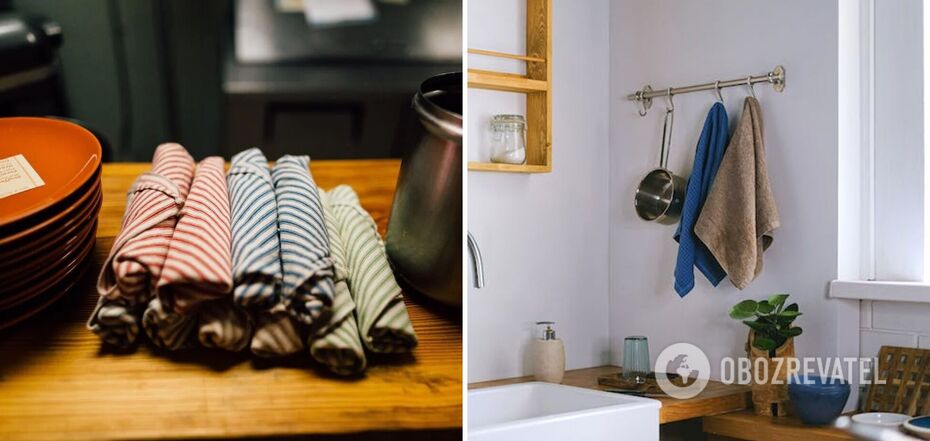 Kitchen towels
Housewives spend a lot of time in the kitchen, so they often use towels. The fabric quickly becomes dirty due to grease and dirt and has an unpleasant odor.
Kitchen towels need to be replaced and washed promptly because of germs that can lead to food poisoning or other diseases. OBOZREVATEL learned how many towels one should have in the kitchen.
The hostess should have 2-3 towels. One should be for wiping clean hands, the second for clean dishes and the third for guests, wiping fruit or replacing the other (as long as the first are still wet after use). If you have a child, it is essential to have a spare towel for them.
Not only should there be towels and rags in the kitchen but also paper napkins to wipe dishes or greasy, dirty surfaces. Towels should be washed as they get dirty. You can do this every few days or wash them every night if they have grease stains.
Towels should be changed every two weeks. They lose their color and have traces of stains due to constant use, so do not forget to buy new textiles, sponges and rags.
Earlier OBOZREVATEL published a proven recipe that will help remove unpleasant odors from kitchen towels. Subscribe to OBOZREVATEL channels on Telegram and Viber to be aware of the latest events.