Trending:
How humans can survive on other planets: scientists named key factors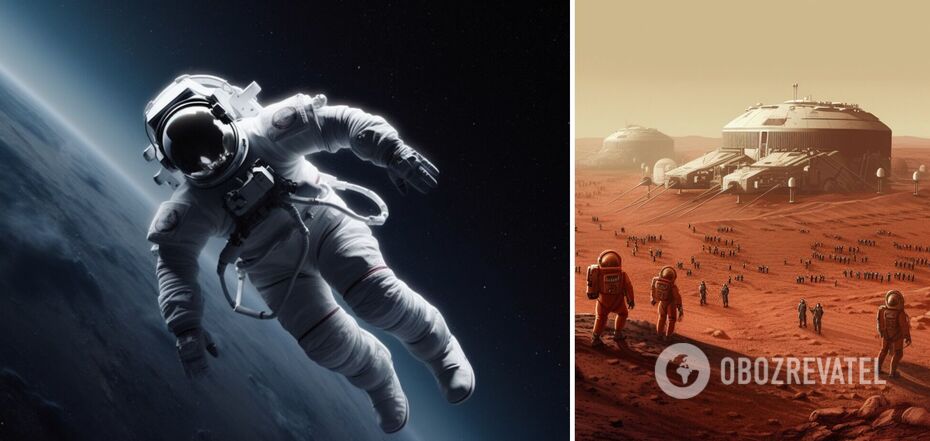 People in space will need to replicate Earth's reality
Despite the fact that the human body is not very adapted to the long life in space, sooner or later, humanity is waiting for such a fate, and scientists are trying to figure out whether it is really possible. There are key factors that will have to be taken into account if earthlings are to become an interplanetary species.
This is according to a study published in the journal Frontiers in Astronomy and Space Sciences. The researchers called their survival theory the Pancosmorio Theory - which actually means "the limit of the world."
As the paper's co-author, doctoral student Morgan Irons, who conducted the research with Johannes Lehmann, a professor at Cornell University's School of Integrated Plant Science, explained, humanity will need an earth-like ecosystem in space.
"In order for humans to sustain themselves and all their technology, infrastructure and society in space, they need a natural ecosystem similar to Earth's self-healing ecosystem," Irons explained.
According to her, this is a key condition, without which "the mission will not succeed".
In general, the authors of the study described three factors that future space settlers will have to take into account.
The first key factor is gravity, without which life on Earth cannot function properly. As explained by another co-author of the study, Lee Irons, the lack of gravity can negatively affect the human body, which has already been proven by scientists.
Researchers point out that it would be nonsense if humanity spent billions of dollars to build a space settlement only to see it fail. Therefore, neglecting the gravity factor is unacceptable.
Morgan Irons explained that the entire human body is designed to function at 1G Earth's gravity.
"Our bodies, our natural ecosystems, all the movement of energy and how we use energy are all fundamentally based on having gravity at 1G," she said, adding that there is "simply no place with the same gravity in the solar system." That's why it's one of the first problems humanity has to solve.
Another extremely important factor is oxygen. On Earth it is produced by an entire ecosystem, but if there is no oxygen at the lunar base, there is no point in thinking about any space mission, because the astronauts will simply die.
"There is a reserve everywhere in the nature of the Earth. Think of the hundreds of thousands of plant species that produce oxygen. That's the kind of systemic reserve we need to reproduce to be truly sustainable," Lee Irons explained.
The last important factor is energy. A settlement on the moon can use solar energy, but the farther humanity moves in space, say to Mars, the less sunlight there is, and other sources will be needed.
"You're going to need a lot of energy. Otherwise, powering the environmental system of an outpost will be akin to trying to start a car from a cell phone battery or, even worse, trying to power an entire house and household from a cell phone battery," Lee Irons summarized.
OBOZREVATEL previously reported that artificial photosynthesis could become a driving force for the colonization of the planets of the solar system.
Subscribe to OBOZREVATEL channels in Telegram and Viber to keep up with the latest developments.