Trending:
How frozen toothpaste helps in cleaning: a Japanese secret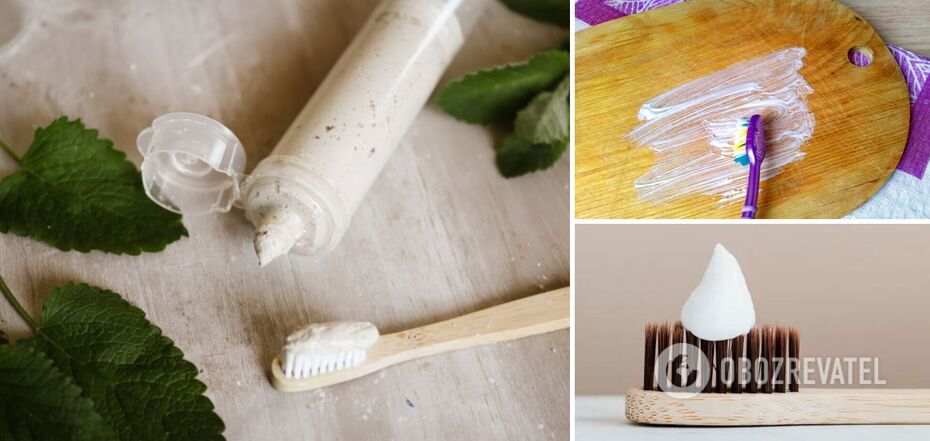 Toothpaste Lifehacks
Not many people know that toothpaste is a universal cleaning assistant. The Japanese often use it to get rid of stains and bad odor.
Frozen toothpaste is used to clean carpets, tile joints and even kitchen appliances. The Sante Plus publication gave the details.
How to freeze toothpaste
The Japanese, known for their genius, have plenty of ideas for simplifying everyday life and streamlining cleaning.
They advise one curious lifehack. Take a silicone ice mold and fill it with white toothpaste. Leave the container in the freezer overnight. The next day, unmold the frozen paste cubes.
Lifehacks for cleaning
Cleaning experts say that such cubes will get out carpet stains quickly and efficiently - you just need to rub them on the stains and rinse the carpet with water.
If the cutting board in the kitchen has an unpleasant odor (for example, from fish), all you need is to rub it with frozen paste cubes. The odor will disappear instantly.
You can also whiten tile seams in this way. The paste is advised to be applied along the lines and left for a few hours, ideally overnight. Then you should take an old toothbrush to clean the seams. Rinse them with clean water and then dry them with a soft microfiber cloth.
Toothpaste is also used to clean blackened silver by rubbing the surface of the items with the brush. After that, rinse the cutlery thoroughly with cold water and wipe with chamois leather.
Frozen paste is even used in cosmetology. There is a version that it will reduce the redness of pimples. Before going to bed, it is advised to apply a thin layer of dot paste on the pimple. In the morning, redness and swelling should go away.
Earlier OBOZREVATEL told that toothpaste will also help when washing the refrigerator from the inside.
Subscribe to OBOZREVATEL channels in Telegram and Viber to keep up to date.