Trending:
How dogs choose who they bark at: which people annoy animals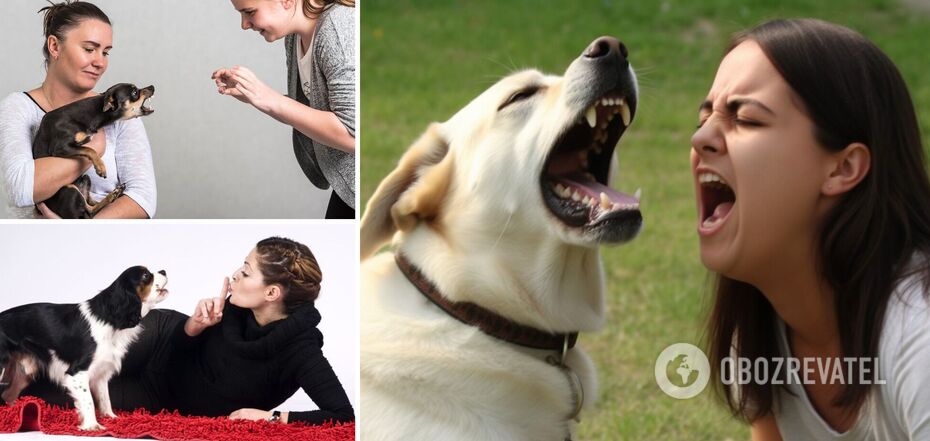 Dogs bark in response to certain stimuli
Constant dog barking can greatly disturb owners and neighbors. However, according to experts, this is how a dog reacts to a certain stimulus. In the wild, dogs are not inclined to make unnecessary sounds, but domestic pets bark quite often.
Instead of getting angry at the animal, you need to understand the reasons for this behavior. What can irritate dogs and how they choose on whom to bark - read in the material OBOZREVATEL.
Adult socialized dogs will not bark without reason. Barking is always a signal of alarm. Perhaps something irritates or scares the pet, and he thus warns the owners of the danger.
Interestingly, a dog may get angry and bark at one stranger who comes into the house, and react completely calmly to another stranger. There is an explanation for this. Dogs have a well-developed sense of smell, and all people have different physical characteristics. A pronounced odor, a loud voice or active gesticulation can not only irritate the dog. The animal will begin to feel threatened by the "stranger" and will bark in an attempt to alert the owners it wishes to protect.
Experts say that dogs are capable of remembering negative experiences. They also have associative thinking. A person's height, clothing, and facial expression can remind a dog of some bad experience in the past. The pooch may have once encountered a similar person who hurt him.
There is an opinion that dogs feel the character of a person. On kind and affectionate people animals and react accordingly without aggression. Dogs have good sensitivity. If the dog notices that the owner is wary of someone, it is very likely that the animal will become nervous and bark.
A dog may start barking after entering an unknown place. New odors can irritate the animal, because it will feel anxious and insecure. In such a case, the owner should encourage the pet and calm it down.
The instinct of defense will remain with the dog forever, so do not be surprised when the animal starts barking when it notices a stranger on the street, who, for example, opens an umbrella, waves a stick or actively gesticulates. Dogs will always try to protect their owners.
Earlier OBOZREVATEL told about the breeds of dogs, which will be the best guards for home and family.
Subscribe to OBOZREVATEL channels in Telegram and Viber to keep up to date.