Trending:
Homemade candle will fill the house with aroma and drive away flies: how to make it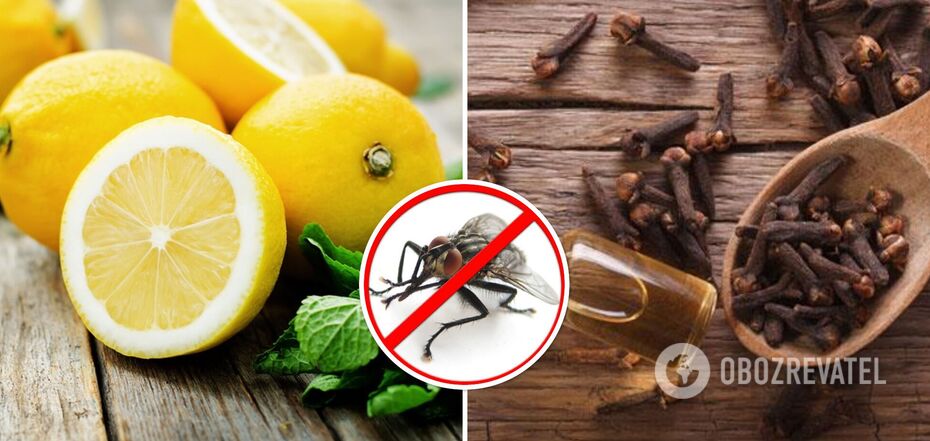 Folk remedies against flies
You don't have to use store-bought sprays or chemical repellents to protect your home from flies. You can make your own very aesthetic, and most importantly, effective candle that will fill the house with fragrance and drive out the insects.
Flies leave disease-causing bacteria on food, kitchen utensils, doorknobs and other household items. An interesting tiphack that will protect your home from pesky flies is gaining popularity online.
The homemade candle also has a double amazing effect. You will need four ingredients and a minimum of effort.
You need to take:
one lemon;
dried cloves;
toothpicks (toothpicks);
a mini candle.
Step 1: Take one lemon and cut it in half. Do not squeeze out the middle - it will be one of the components of the flavor.
Step 2: Put one dry clove in each lemon slice. Do not dip them too deep into the pulp, for the best flavor they should lie on the surface.
Step 3: Using toothpicks, create the base of the candle. We stick four sticks in the lemon pulp, and between them we put a mini candle. On top secure the construction with the other half of the lemon.
The homemade candle is ready. The scent of citrus and cloves will ward off insects.
By the way, a remedy that was used by our grandmothers - camphor oil - will help against mosquitoes. The only drawback is the inconvenience of application. The oil has a liquid and greasy consistency. It is advised to apply it directly to the skin. However, the effect will be short-lived - after about 30 minutes, the procedure will have to be repeated. There is another folk method: to make a spray you need cloves and alcohol. Read more about how to protect yourself from mosquitoes in this article.
Previously OBOZREVATEL told how to get rid of mosquitoes at dacha for a long time.
Subscribe to channels OBOZREVATEL in Telegram and Viber to keep up with the latest events.