Trending:
Home will be like an oasis: which indoor flowers absorb heat and make the room fresh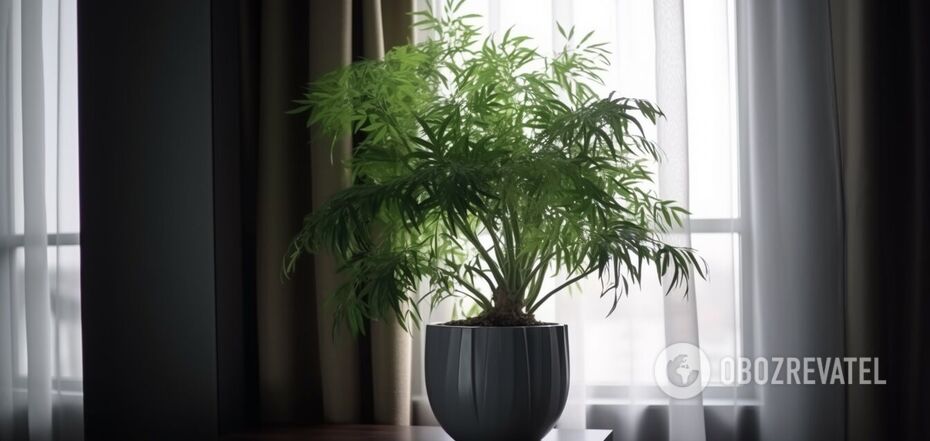 What plants can absorb heat
Summer heat is bad for our well-being. Thus, we look for different ways to get rid of it. Some indoor flowers can not only create coziness in the house but also keep it cool.
However, you need to care for them properly, so that they effectively fight the heat. OBOZREVATEL made a list of plants that will help cool the room naturally.
Aloe vera
In addition to being known for its medicinal properties, this plant also releases a large amount of oxygen, which helps lower the temperature. The vase will fill the house with freshness and cleanliness. It doesn't need much care, but you should clean the leaves from dust from time to time so that they can absorb heat better.
Areca palm
Areca is native to Madagascar and will beautify your apartment and reduce the temperature. This indoor plant produces a lot of oxygen and moisturizes the air. It also absorbs carbon dioxide and toxins. It is better to put the palm tree in a sunny place.
Rubber tree
This indoor plant absorbs toxic substances and protects the indoor environment from allergens. The tree helps regulate temperature and maintains humidity. It is disease resistant, so it requires little maintenance.
Oyster plant (Boat lily)
This ornamental plant absorbs excess moisture, helping to normalize the temperature in your home. Place the plant in a shaded area to keep it out of direct sunlight. Wipe dust and dirt off the leaves regularly to avoid fungus.
Boston fern
This plant requires special care: it needs to be watered abundantly and planted in a large pot so that there is enough space. The fern can purify the air and regulate the humidity in the room.
Chinese palm
This palm with fan-shaped leaves is known for its ability to purify the air of toxic substances. The plant also helps to maintain a pleasant temperature in the room.
Sansevieria
The plant is also known as Devil's Tongue, or Snake Plant. It is hardy and requires little maintenance. Like aloe vera, it purifies the air and regulates the temperature of the house.
Earlier OBOZREVATEL shared what tropical plants can be placed in the apartment to create an exotic atmosphere in the room.
Subscribe to OBOZREVATELchannels in Telegram, Viber and Threads to be aware of the latest events.