Trending:
Holiday for $500: budget tours to Mexico and Japan that you didn't know about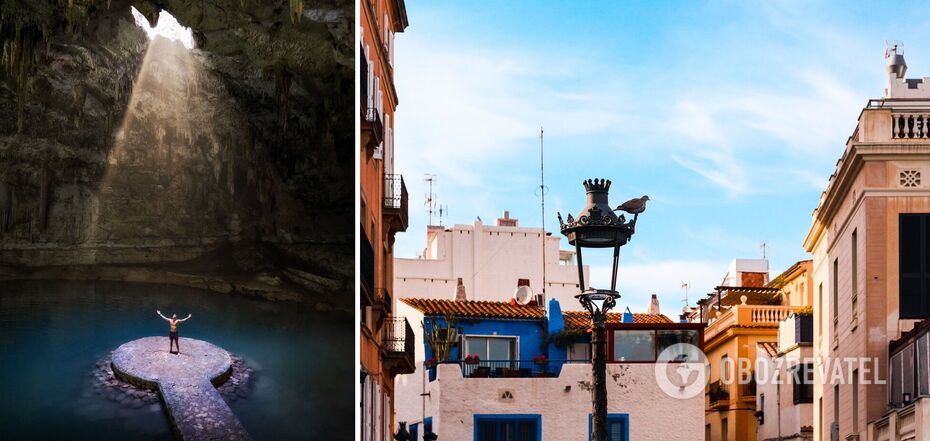 Budget tourist destinations
Do you dream of travelling but have a limited budget? What if we told you that even for $500, you can have a great holiday in Europe, Asia or even America. Of course, this amount doesn't include travel expenses, but you can save a lot on food, accommodation, and entertainment. Read how exactly in the OBOZREVATEL article.
Valladolid (Mexico)
This ancient town is located on the tourist island of Yucatan. Here, among the magnificent nature, there are the ruins of a Mayan settlement, many authentic restaurants and comfortable hotels. It seems that a holiday here should cost more than one thousand dollars. But this is not entirely true.
Accommodation in Valladolid will cost you about $70 per day. For this money, you will get a standard room for two with air conditioning, a private bathroom, and access to a swimming pool. But you can also save money by choosing more budget hotels, where a night will cost about $50.
There will be no problems with food either. There are many places where a full meal for an adult will cost $10. In addition, as an experienced tourist, you can take freeze-dried food with you on your trip, which does not take up much space in your suitcase. There are also markets on the island where you can buy food at reasonable prices.
However, be careful, as local restaurants can talk tourists into selling them national dishes, such as lime and chicken soup or meat in banana leaves, for a fabulous price (about $80 per serving).
Entertainment is also good on the island. So you can visit one of the cenotes, where transparent lakes are located in underground caves. The cost of this pleasure rarely exceeds $20. In addition, you will have the opportunity to go on a full-day tour of the island for only $35-40.
Sitges (Spain)
An incredible resort destination in the heart of Catalonia will surprise you with endless beaches, delicious delicacies, and incredible entertainment. And all this for a reasonable price, if you know what you can save on.
Sitges is a 40-minute drive from Barcelona. It is a much smaller city, so the prices are lower. So staying in a mid-range hotel will cost you about $60-70 per night. Of course, there are both more expensive and cheaper options. And if you book a room in advance (at least a month in advance), you will get a good discount.
The resort town is famous for its seafood dishes. Therefore, it is simply impossible not to try some local delicacy here. The average cost of lunch will be around $15-17. But don't forget that a glass of fairly average quality wine can double your bill at least twice.
The most popular pastime among foreigners who come to Sitges is canoeing and kayaking. It costs from $20 per hour. In addition, there are many museums and art galleries in the city, with ticket prices ranging from $5 to $18.
Kinosaki Onsen (Japan)
We are pretty sure that you (like us a few days ago) have never heard of this Japanese resort. It is not very popular among foreigners, but the people of the land of the samurai simply love this destination.
They come here primarily for the seven thermal springs located along the same road a few minutes from each other. Each of them is decorated in its own unique style, has outdoor and indoor pools, and is surrounded by hotels, restaurants and gardens where you can stroll and relax.
Kinosaki Onsen is a great option for people looking for tranquillity. The city is a 2-hour drive from Tokyo and has excellent infrastructure. There is also a majestic temple nearby, which is considered to be the protector of local springs. It is on the list of must-sees for every tourist.
As for the prices, they are quite high, but there are life hacks to save a few hundred dollars. For example, access to each of the healing water pools costs $5-6. But when you check into some hotels, you can visit all the springs for free. If you stay in one of the traditional houses, you will overpay more than $200 per night, so choose regular rooms that will cost you $70-90. And if you find a hostel, you can reduce the cost of accommodation by another 30-40%.
However, excursions in this town are very cheap. For example, you will pay no more than $6 to enter a temple. For this money, you will also ride a cable car with great views.
So don't forget that when choosing even very expensive destinations at first glance, you can save a lot of money by choosing the right hotel and planning your trip in advance.
Earlier, OBOZREVATEL told about budget beach resorts.
Only verified information is available in our Obozrevatel Telegram channel and Viber. Do not fall for fakes!