Trending:
Herbs that tolerate the heat well: decorate the garden and are useful in the kitchen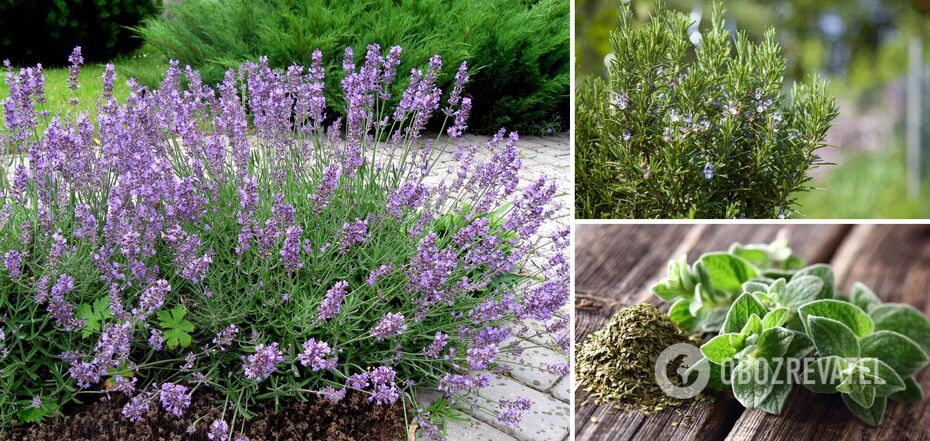 Lavender, rosemary and oregano
Herbs are above all a combination of usefulness, aesthetics and fragrance. They will beautify the garden and come in handy in the kitchen. Many of the most popular herbs are of Mediterranean origin, making them very drought-resistant.
Homes and Gardens tells you the best herbs to grow in your yard or garden. They will all only need regular watering for the first season - this will help start a strong root system and make them drought tolerant for years to come.
Rosemary
Rosemary is a Mediterranean plant that can grow in dry conditions. The evergreen shrub likes well-drained soil and does not tolerate excessive moisture. There are two different kinds of rosemary: upright and trailing, and both are ideal for summer heat. It is important to prune rosemary every year to ensure optimal growth and development.
Lavender
Lavender is used to drained soil and little summer rainfall. It will grow even in the sunniest bed. Be careful with watering, as overwatering is a common mistake when growing lavender.
Levisticum
Levisticum has a long tap root that can "search" for moisture deep in the soil. Despite its tall leaves, the lovage is very drought tolerant. The plant can be harvested several times during the summer - the leaves will grow back quickly after pruning.
Marjoram
Marjoram is another hardy Mediterranean herb. Marjoram is closely related to oregano, and the two herbs are usually confused with each other, but marjoram is milder in taste. It is a very low-growing plant, reaching only 5 cm in height, and needs no care at all. It is usually grown as an annual, but is able to survive winters in temperate climates. The herb needs a sunny location and well-drained soil.
Green Onions
It is best to plant onions in loam or loamy loam soil type. This way he will quickly take root and quickly go into growth. If the feathers began to bow - experts advise cutting them. This should be done before the tubular leaves tangle with each other. Each leaf should be cut by half or a third.
Thyme
Thyme likes to grow in full sun and in well-drained soil. Once the plant has taken root, it needs very little watering and very little maintenance. The smell of thyme can deter pests from other garden crops.
Oregano
Oregano is a Mediterranean herb that grows well in full sun and is very drought tolerant. The perennial herbaceous plant has very low water requirements and can grow in pots. Don't confuse oregano with marjoram, oregano has a spicier flavor and is more commonly used in dried form in recipes.
Sage
This Mediterranean herb also likes a sunny location and drained soil. Sage can be grown in an open bed or in pots. It should be pruned every spring to keep the plant in shape and get a harvest of fresh young leaves throughout the season.
Earlier OBOZREVATEL told about two plants that should not be planted in the garden, because they can destroy the entire harvest.
Subscribe to OBOZREVATEL channels in Telegram and Viber to keep up with the latest news.