Trending:
Herbalife extends ten-year partnership with Cristiano Ronaldo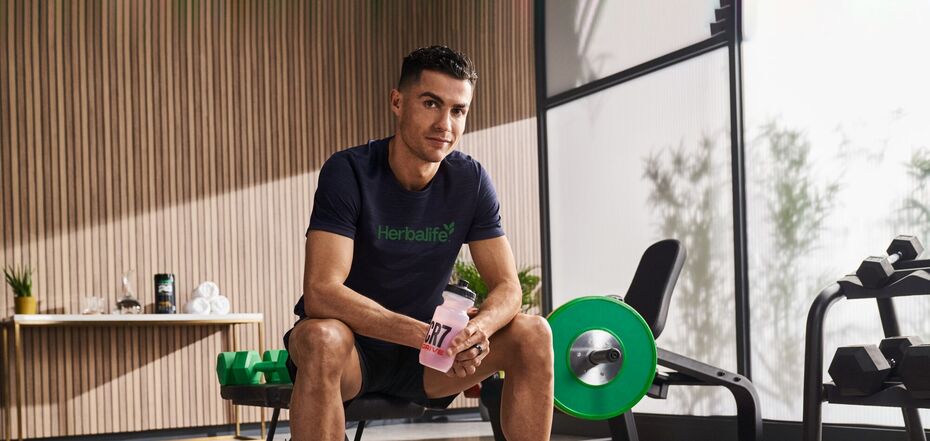 Herbalife extends ten-year partnership with Cristiano Ronaldo
Herbalife, the global wellness company, announced the renewal of its sponsorship agreement with world soccer star Cristiano Ronaldo. Thus, the collaboration, which began ten years ago in 2013, will continue. Herbalife will remain Ronaldo's exclusive partner in the food, wellness and sports performance categories.
"As we enter a new era at Herbalife, we are very excited to have Cristiano by our side. This partnership is focused on our commitment to balanced nutrition, fitness and your best life experience," says Michael Johnson, Herbalife chairman and CEO.
Cristiano Ronaldo, regarded as one of the greatest players of all time, has won 34 cups in his career, including seven English, Spanish and Italian titles, five UEFA Champions League cups, four FIFA Club World Cups and the UEFA European Nations League trophy. He is also the first player in history to score goals in five consecutive World Cups.
Ronaldo has numerous personal awards, including five Ballon d'Or awards, four European Golden Boot awards and two FIFA Best Player awards. He has scored more than 830 official goals in his club and national career and remains the record holder as the top scorer in men's soccer history.
"Herbalife has been an important component of my professional sports nutrition and has helped me live my best life for more than a decade," says Cristiano Ronaldo.
"Personally, as a professional, I'm pleased to have this opportunity to help other athletes around the world understand how special nutrition can help improve their performance."
Athletes sponsored by Herbalife use the company's products before, during and after training and competition. The company remains committed to its mission of improving sports nutrition and the results. That's why it partnered with Cristiano Ronaldo to create the Herbalife24® CR7 Drive product in 2013. It is a sports drink designed specifically to meet the nutritional needs of the world soccer legend, as well as athletes of all levels around the world. The Herbalife24 sports line is also used by consumers interested in improving their performance, both on and off the field.
Herbalife is proud to sponsor more than 190 sporting events, teams and athletes around the world. They exemplify the company's commitment to a healthy and active lifestyle supported by a balanced diet.
To learn more about the athletes sponsored by Herbalife, visit: https://iamherbalifenutrition.com/sponsored-athletes/