Trending:
Helping to determine a person's true identity: a startling optical illusion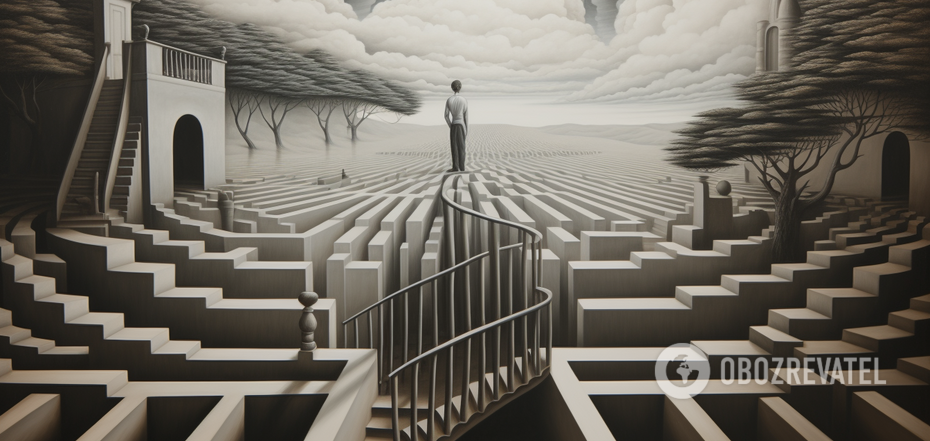 Optical illusion. Illustrative image
Visual tests help psychologists in typologizing personalities. The Rorschach test, for example, with the help of ink blots can determine whether you are ready to move forward to success or still cannot heal from past wounds. Optical illusions are used to reveal the peculiarities of a person's thought processes and to assess his or her emotional state.
An interesting test is gaining popularity on the web. You only need to look at the image and immediately say what you saw first?
A new personality test can determine how determined you are by nature and how you react to life changes. The optical illusion was created by Mia Yilin, a fan of psychological tests with almost half a million subscribers on TikTok.
If you see a person screaming
Your analytical deep thinking allows you to seek and find the true essence of things. Self-reflection is your way of life. You tend to think for long periods of time and find it difficult to make a concrete decision. You are constantly weighing everything and doubting everything.
You like to explore the psyche and look for cause-and-effect relationships. At the same time, you clearly understand your strengths and weaknesses. You should be kinder to yourself and learn to accept your own shortcomings - after all, no one is perfect.
If you have seen a hand
You are a quick problem solver, proactive in stressful situations and can handle any challenge. You don't get melancholy when things don't go the way you want them to. You are brave, determined, able to take responsibility.
At the same time - a paradox: when you are faced with simple decisions, for example, where to dine or what movie to choose for the evening viewing, you can be very indecisive.
Also OBOZREVATEL published an interesting test, which will help to determine the dominant character traits. Whether you are a leader or an empath and whether self-actualization is the main goal of your life - read in the material.
Earlier OBOZREVATEL published a puzzle that will help to determine the level of trust.
Subscribe to the channels OBOZREVATEL in Telegram and Viber to be aware of the latest events.