Trending:
Has it come from the outer space? There may be a "crooked planet" lurking in the solar system, and it's not Nibiru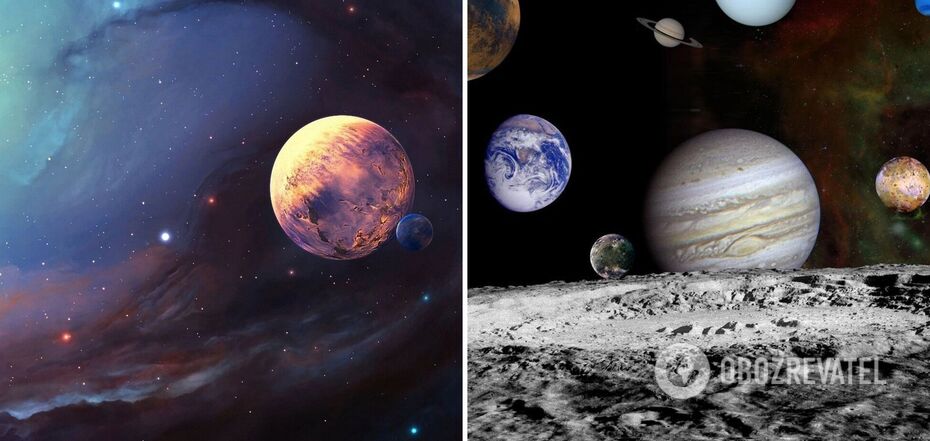 There may be a ninth planet in the solar system
The universe hides many mysteries. Recently, an international team of researchers modeled an early solar system and made a startling assumption. Scientists have voiced the possibility that a ninth planet once existed (or still exists) in our galaxy. No, it is not Nibiru at all.
One or more celestial bodies, which by their size could well be planets, stopped in the Oort Cloud, a vast collection of icy objects that, according to NASA, are a few hundred billion to a few trillion miles from the sun. The details were published by Live Science.
Today, the Planet X hypothesis is largely considered discredited. However, this has not stopped astronomers from searching for the planet in the far corners of the galaxy.
Scientists hypothesize that the solar system was actively formed about 4.5 billion years ago. At that time, large pieces of space debris, sometimes even gigantic ones, could have been thrown so far away from the Sun that they escaped gravity entirely.
These celestial bodies can be conventionally called "crooked planets." There is a possibility that they still roam in distant galaxies. However, the chance that one of them was once formed in the solar system and then ended up in the Oort cloud is negligible, only 0.5%.
There is another hypothesis: a "crooked planet" resembling Neptune from another galaxy was captured by the Sun's gravity. The probability of this assumption is about 7%, and even if so, the object is too far away to affect Neptune's orbit.
Researchers believe that the Oort cloud presumably consists of a set of smaller icy objects. However, given the size and distance to Oorta, humanity can not yet know for sure what lurks there.
Previously OBOZREVATEL told how scientists discovered incredible evidence that there may be a hidden Super Earth in our solar system.
Subscribe to OBOZREVATEL channels in Telegram and Viber to keep up with the latest events.