Trending:
Haircuts calendar in September: what days are favorable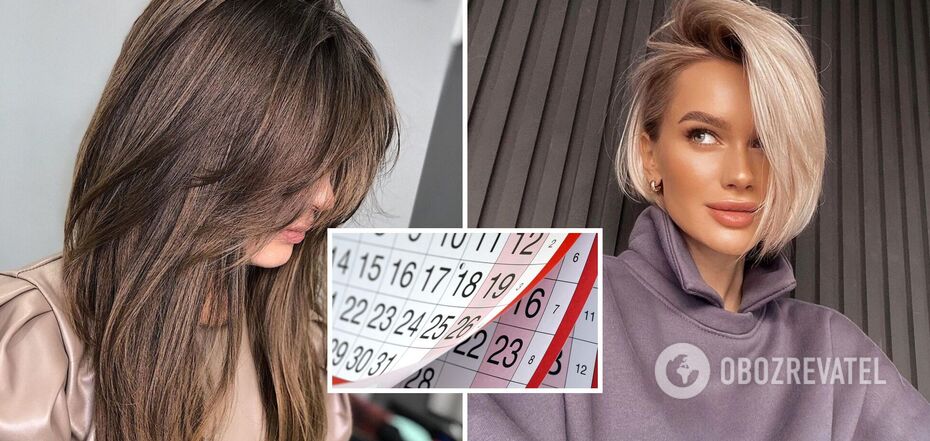 Haircut calendar
People say that a haircut in the appropriate phase of the Moon can not only improve the condition of the hair but also ensure its rapid growth. Superstitious people claim that the right date for a visit to the hairdresser will help to preserve energy, increase joy and promote positive life changes.
Astrologers do not advise visiting beauty salons on certain dates in September. Read OBOZREVATEL material to learn about the best and worst days for having a haircut.
Phases of the Moon in September 2023
September 1-14 - period of the waning Moon. In general, this is not the best time for haircuts. It is said that the hair on the waning Moon will grow slower.
September 15 will be the period of the new moon.
September 16-28 is the phase of the waxing Moon.
A full Moon is expected on September 29.
Favorable days for a haircut and coloring
It is best to visit a beauty salon on one of the following dates: September 3-6, 8, 11-14, 18, 21.
September 14, 23 and 27 also carry good energy. A haircut on these days will have a positive effect on the condition of the hair and the coloring will hold for a long time and of high quality.
September 7 is a neutral day.
Supporters of prejudice say that a change of look on the right day can even improve health and affect financial well-being.
When not to cut hair

According to astrologers, unfavorable days for haircuts are September 1, 2, 9, 9, 10, 15, 16, 19, 20, 22.
September 25-26 and 28-30 are also not the best dates to visit a hairdresser.
By the way, experts named the most fashionable hairstyle for long hair.
Earlier OBOZREVATEL shared seven mistakes when choosing hairstyles: they can add years.
Subscribe to OBOZREVATEL channels on Telegram and Viber to be aware of the latest events.