Trending:
Grow in all conditions: six of the best flower choices for the garden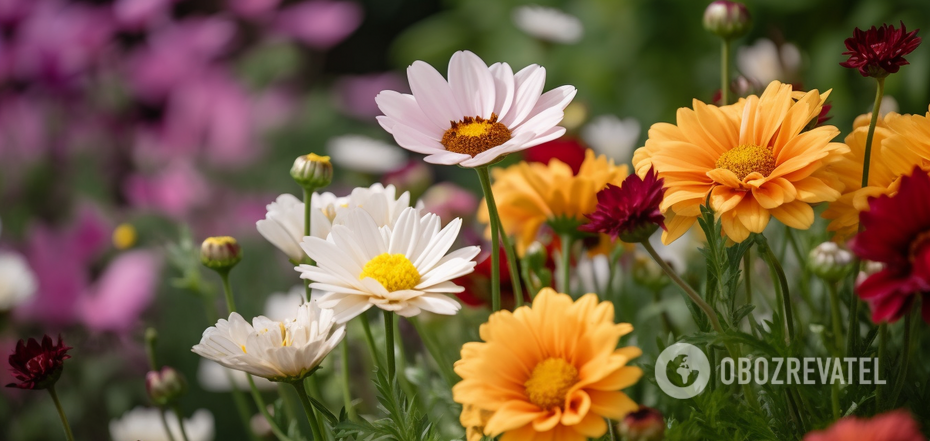 Flowers in the garden
The weather is becoming increasingly unpredictable: temperature fluctuations, periods of heat and heavy rain often lead to loss of crops. Garden crops, including flowers in flowerbeds, are no less affected. However, there are plants that can withstand weather swings. They grow even in unfavorable conditions and enjoy flowering for a long time.
With careful planning, you can create a colorful garden with minimal effort. The Express told you about hardy and easy to grow plants.
Daylily (Hemerocallis)
Fiona Jenkins, gardening expert, recommends planting daylily in flowerbeds. It is a hardy plant that can survive both excessive rainfall and the heat of July. Daylily has large bright orange flowers, reminiscent of the lily. There is only one downside: the flowers only open for one day.
"The daylily is very easy to grow. The flowers, although short-lived, grow quite quickly, so you'll always find several blooming stems on each plant," Fiona noted.
Common primrose (Primula vulgaris)
Primroses like moist, shaded areas. They are an early source of pollen and nectar for bees and other insect pollinators.
It is advisable to mulch the soil under primroses every year with good quality compost or well-fermented manure.
Dark Geranium phaeum (Geranium phaeum)
The dark purple flowers are a beautiful elegant decoration for the flowerbed and garden. They should be planted in moist, well-drained soil. Cranesbill will bloom in both sun and shade. After flowering, it is recommended to trim the cranesbill.
Yellow flag (Iris pseudacorus)
These plants grow best in moist places. It is also best to plant them in an area with adequate sunlight.
"They are an ideal addition to a flowerbed as they attract flies, bees and other insects. If possible, plant them near a pond or other source of moisture. They flower well near brackish or fresh water," said Fiona.
Dead flowers should be removed in good time, but yellowing leaves should not be torn off: the plant needs to build up its nutrient reserves to be ready for the next bloom.
Hydrangea arborescens
These flowers are recommended for planting in borders around the garden. The flower heads can grow up to 30 cm wide and create an excellent floral canopy effect.
Hydrangeas grow in well-drained soil, in sun or shade. These plants are very hardy. However, frosts can damage the buds, so it is best to plant them in sheltered corners of the garden. Hydrangea requires regular pruning. It is important to note that these flowers can be toxic to pets.
Mediterranean spurge (Euphorbia characias)
Mediterranean milkvetch can grow up to 1.2 meters in height. It should be grown in moist, well-drained soil. The plant likes sufficient sunlight.
Previously, OBOZREVATEL told what perennial flowers bloom all summer and will be the best options for garden arrangement.
Subscribe to OBOZREVATEL channels in Telegram, Viber and Threads to keep up to date.