Trending:
Grow and bloom better: which five plants must be pruned in September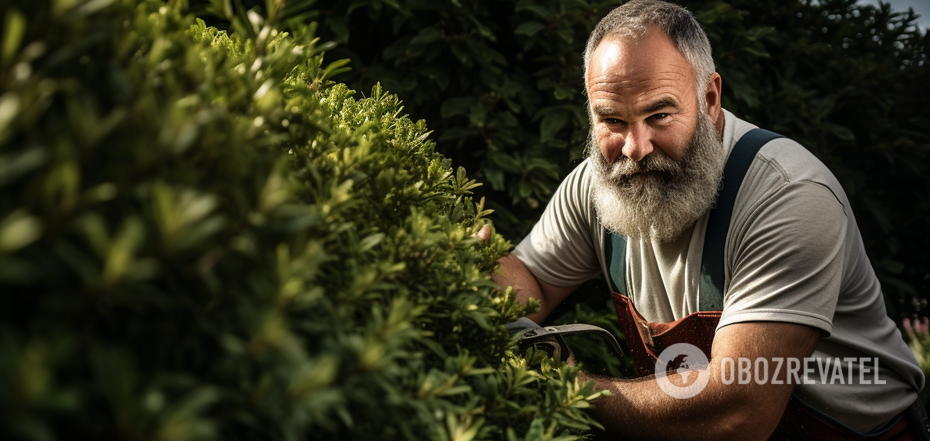 Pruning is an important stage of garden care in the fall
September is a key month in the gardening calendar, according to plant growing experts. During this period, temperatures begin to drop, night frosts can occur, and almost all plants prepare for the winter dormant period.
You can help them with this. One of the most common procedures is pruning. It helps to improve the health of the plant on the eve of winter and save it energy in preparation for the cold season. OBOZREVATEL has compiled a list of species that need such care the most.
Roses
In September, it's time to prune shrub roses. Old and diseased branches are removed from the plants, dead wood is removed, and the bushes are shaped. However, it is better not to touch delicate varieties and those roses that bloom in the fall. The best time to prune them is spring.
Shrubs that bloom in summer
These plants have just finished their flowering season, which means that September is the perfect time to take care of them. A light pruning will stimulate them to grow more vigorously and will result in more lush blooms next summer.
Perennials
Any ornamental perennials can be pruned in September to remove faded flowers and diseased branches. Sometimes this can even provoke new flowering. It will be short and not too intense, so it will not harm the plant before winter.
Deciduous trees
Non-fruit trees slow down their sap flow in September and start preparing for winter. Therefore, pruning and shaping the crown will cause them less stress. They are also less likely to get sick after the procedure.
Raspberry and grape vines
Some experts advise cutting the raspberry stems down to ground level after the fruiting season is over. This should provoke intensive growth next year. As for grapes, the September pruning helps the plant to direct all its energies to bringing the fruit to ripeness, rather than maintaining the leaves.
Which plants should not be pruned in September
Shrubs that bloom in spring. During this period, they have already laid buds and pruning will harm them.
Cold-sensitive species. Pruning in September can stimulate them to grow new shoots, which will make them even more vulnerable to frost.
Earlier, OBOZREVATEL told you which trees and shrubs should not be planted in the fall, because they will not have time to take root before winter.
Subscribe to OBOZREVATEL 'sTelegram and Viber channels to keep up with the latest developments.