Trending:
Get ready for winter: how to dry and store mint properly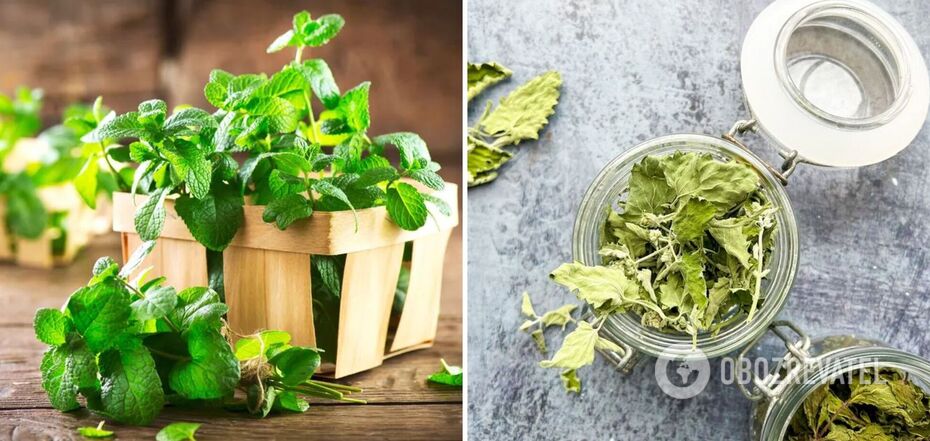 Rules for drying mint
It is possible to enjoy the rich aroma of mint and use its medicinal properties even in winter. The main thing is to do the right preparation. The best time to harvest the plant is late June and July.
Mint is a unique source of vitamins, phosphorus, calcium, iron, fiber and manganese. It improves immunity, metabolism, has strong anti-inflammatory and anti-edema properties, which is why menthol is usually added to cough syrups. Read how to dry and store mint, so as not to lose its healing properties in the OBOZREVATEL article.
Can I dry young mint?
First of all, you should remember that young mint is not suitable for drying for the winter. It will retain neither flavor nor nutrients.
Mint leaves should be carefully picked: they should not have any flecks, stains or rotten areas. Particular attention is paid to the color, as it should be deep green.
Both leaves and stems of the plant are used for drying.
Preparation for drying
You have collected a quality, fragrant and healthy mint. Now it's time to prepare it for drying.
If you're picking the plant from your own garden, wash it if possible before cutting and allow it to dry naturally.
You should also rinse it under cold water, spread out on a paper towel and let dry. Do not put it out to dry in direct sunlight.
Drying rules
Don't pull the bundles together too tightly, each plant should have access to fresh air.
Once the bundles are gathered, place them in a darkened, well-ventilated room at room temperature.
The sun will cause the mint to quickly lose its beneficial properties. Avoid exposing the stems and leaves to sunlight.
Do not dry peppermint in the oven as it will not have any flavor or usefulness.
If you decide to dry the leaves separately from the stems, spread them out in a thin layer on paper and turn them over from time to time.
Store dried mint in cotton bags. A cool and darkened place is best.
Previously OBOZREVATEL told why mint and lemon balm should be in every vegetable garden.
Subscribe to the channels OBOZREVATEL in Telegram and Viber to keep up with the latest developments.