Trending:
Get a gorgeous garden in spring: which flowers to plant now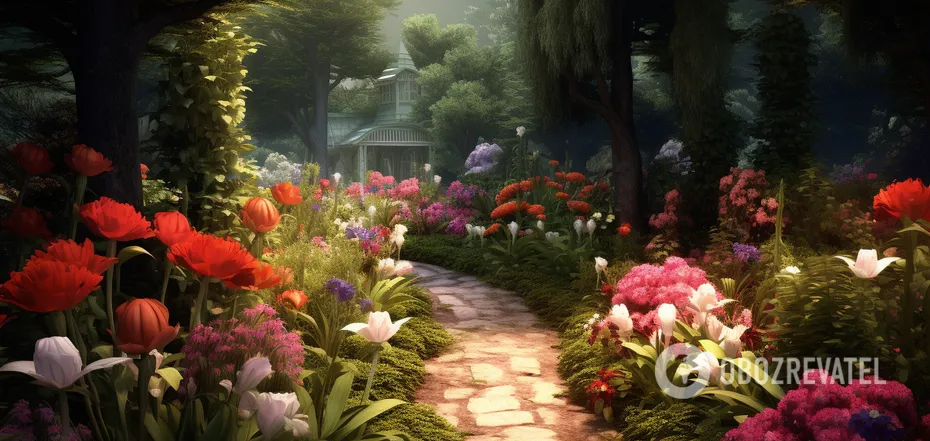 It is in the fall that the spring blooming garden should be planted.
Experienced gardeners know that preparation for the spring blooming season should begin in the fall. It is during Indian summer that you should plant the plants that will be the first to germinate and bloom when winter is over.
However, not all species tolerate fall planting. Some do not have time to form a root system for the winter, and some quickly sprout and die from the first frosts. Therefore, OBOZREVATEL asked what flowers should be planted in September to get a luxurious garden in the spring. And here is the list of plants that you should do right now.
Tulips - if you plant them in September, the bulb will have time to take root and the flower will bloom in the spring. You can also plant them when the first heat arrives, but in this case they won't bloom until next year.
Daffodils - the same is true for these delicate spring flowers as it is for tulips.
Crocuses are one of the earliest spring flowers that wake up from the first warmth and sunshine. Therefore, it is necessary to put them in the ground in September.
Irises - these flowers until the end of September, you can either sow seeds or plant by dividing an adult flower. The main thing is not to be too slow, so that the plant has time to root.
Astilbe - spectacular and unusual flowers winter well in the open ground, if you plant them not too late and in time to perch, so that they do not freeze.
Lilies are another bulbous flower that should be planted in September to get blooms next May instead of a year later.
Periwinkle is an evergreen plant that will delight with its leaves in winter and bloom with blue star flowers in spring. It takes root well if you plant it in September.
Chrysanthemum - although fall is the blooming season for this plant, it does well when planted in September. Even a flowering bush can be placed in the ground and it will quickly take root.
Echinacea is also a perennial flower with late flowering, which takes root well if planted in the fall. However, the method of propagation should be chosen by dividing the adult plant.
Earlier OBOZREVATEL told, than in the fall properly feed rose bushes.
Subscribe to OBOZREVATEL channels in Telegram and Viber to be aware of the latest events.