Trending:
From exotic islands to the Tibetan mountains: the best summer vacation destinations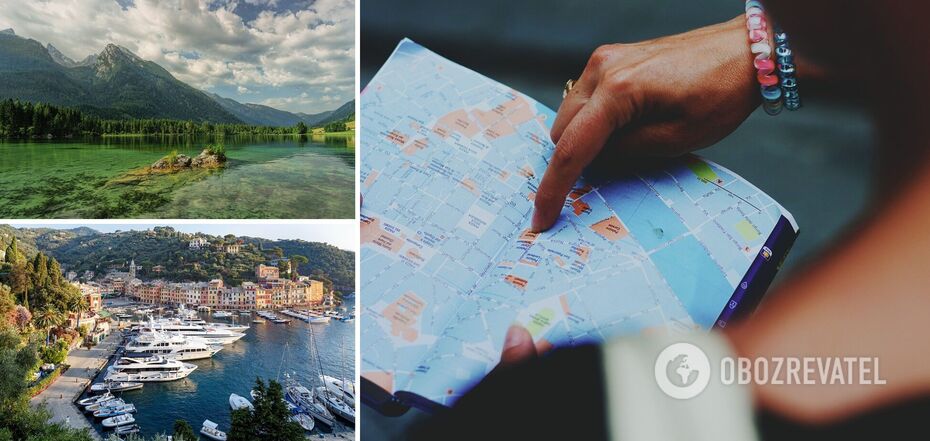 Tourist destinations for summer vacations
Summer is a great time to relax. But who said that you have to go only to the sea? During this period, you can rest well in the mountains, and the lakes, and on islands. So here's a selection of good tourist destinations to visit in the coming weeks.
Do not forget to take sunscreen and hats, because summer promises to be hot.
Zanzibar, Tanzania
The island with an ancient history has been famous for decades for the world's best spices. Cloves and cinnamon are still grown here en masse, but it is not these that attract foreigners to Zanzibar.
Nowadays, this destination is interesting with incredible beaches, good service and many attractions. We advise to be sure to walk the alleys of Stone City, look at Darajani market, taste fried seafood in one of the restaurants in the gardens of Forodhani and go on a tour of the remote areas of the island.
Lovers of outdoor activities will also have something to do. There are plenty of dive centers in the resort so you can dive and admire the beauty of the underwater kingdom with its variety of fish and algae.
The weather in Zanzibar in June and July is warm and dry. The rainy season is already receding, so you can plan your vacation during this period.
Wisconsin, USA
This state becomes the most popular summer destination for residents of the United States. Not surprisingly, there are dozens of lakes to suit all tastes. There are huge deep reservoirs that attract refreshing temperatures even on the hottest days, and there are small lakes ideal for family vacations.
It's best to choose the villages of Door County near Washington Island for such an eco-trip. From here you can take a short trip by car or bus, visiting beautiful locations in Vilas and Oneda counties along the way, as well as the town of Bayfield with its Victorian cabins. By the way, it's an easy drive to Apostle Islands, an almost wild archipelago popular with campers.
Great Barrier Reef, Australia
If you love diving, then this destination was created especially for you. Just imagine: many kilometers of coastline with billions of coral polyps scattered along it. It really looks like some kind of underwater kingdom, created by nature itself. And among these "walls" - more than 500 species of fish, including whale sharks, mantas and humpback whales.
Here you can enjoy relaxing in nature, beautiful scenery and an abundance of water sports. In addition, near the Coral Beach are comfortable hotels, offering not only good service, but also dozens of diversified excursions to different parts of the country.
Andros and Bimini, Bahamas
The Bahamas is one of the best summer beach vacation destinations. Nestled between Cuba and Florida, this piece of land in the middle of the ocean boasts clear blue water, beautiful hotels, an abundance of activities, and gorgeous views.
July brings calm, clear, warm seas to this resort, perfect for enjoying great diving and snorkeling near Andros or Bimini. Their coastline is protected by a long barrier reef. Here you can see stingrays and will also have a chance to meet an Atlantic spotted dolphin. Add to the list of benefits great fishing, lots of good locations and no large crowds and you have the perfect vacation destination.
Gansu, China
The picturesque province of China reveals to you the real beauty of mysterious Tibet. In summer, this region is especially attractive to tourists, because the temperature rises to a comfortable level and the trails are free of snow.
Foreigners rarely come to Gansu, but there are always many domestic tourists. Here, at the gateway of the ancient Silk Road, they seek peace amid the rich Tibetan culture and wild landscapes.
Be sure to visit the Lambrang Monastery there, one of the six large cult buildings of Tibetan Buddhism. Here you will be offered to walk the world's longest 3.5 km bark (pilgrimage circle). And afterwards, try the local dish - Momo (steamed Tibetan dumplings).
Hardung La, India
This destination is not accessible to unprepared tourists. Hordung La is a famous pass located 5,600 meters above sea level in the Indian Himalayas.
In ancient times, the Silk Road ran along this road, and now it is the highest highway in the world. Taking a bus or car up here is an unbelievable pleasure that will give you a lot of emotions. An even better option is to go up here on foot.
If you like biking, the route from Manali to Leh is one of the best mountain rides in the world.
Aarhus, Denmark
If you want to feel the real atmosphere of Denmark, you should visit the ancient city of Aarhus. Back in the 13th century it was founded by the Vikings. Now it is an extremely modern and innovative settlement.
First of all you should visit the local museums and cultural centers. They are known far beyond the country. Also, pay attention to the small cafes and cozy restaurants with lots of seafood dishes.
But the city reveals its true colors in the evening, when the cocktail bars and clubs open, displaying the typical Danish mix of entertainment and restraint.
Earlier OBOZREVATEL told about budget beach resorts.
Only verified information in our Telegram-channel Obozrevatel and Viber. Do not be fooled by fakes!