Trending:
Forget about this food before bed: what foods trigger snoring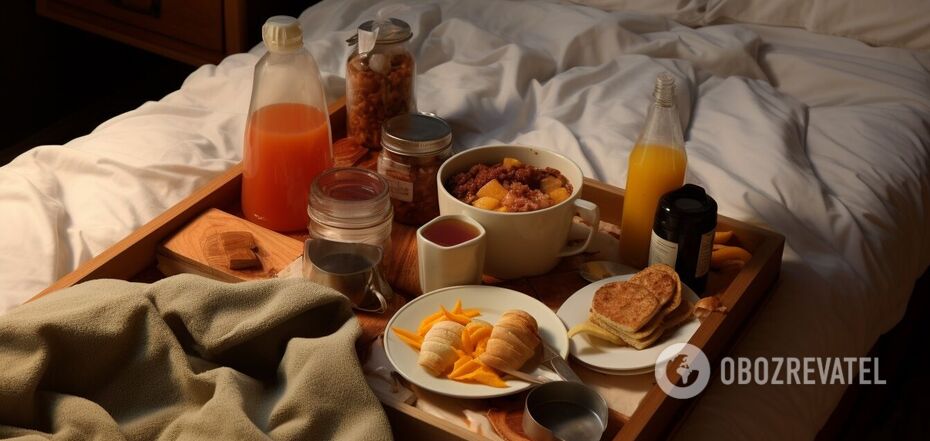 Foods that contribute to snoring
Snoring can occur in any person and at any age. This unpleasant phenomenon interferes with sleep and can warn of health problems.
However, you can get rid of snoring by changing your diet. The Mirror found out from experts which foods have a negative impact on the human body.
You need to choose healthy foods because some dishes can trigger snoring in a person who has never suffered from it.
According to experts, poor nutrition can lead to inflammation in the nasal passages, which creates loud wheezing and rattling during sleep.
Although changing your diet can't completely stop snoring, it can go a long way toward helping you manage and reduce your symptoms.
Dairy products
First of all, you need to get rid of the habit of eating dairy products before bed. Ice cream, yogurt, and kefir contain lactose, and this increases mucus production, which can contribute to snoring.
Sweets, carbonated drinks and pastries
Candy, cakes, cookies, and sugary sodas can lead to inflammation of the throat and nasal passages. Bread and pastries strengthen the mucus-forming molecules that produce mucus during snoring.
Fast food
You should avoid such harmful foods in your diet altogether. This highly processed food can cause congestion in the respiratory system and even cause digestive disorders, which will disrupt your sleep patterns and negatively affect your well-being.
Fatty meat
Fatty cuts of meat can cause snoring in people because the high protein and saturated fat content contribute to the formation of phlegm. Try avoiding snacking at bedtime altogether to protect your health.
If you want to get rid of this unpleasant habit forever, you should give up alcohol, smoking, and get your body in shape so that you don't gain weight. But periodic snoring is a normal phenomenon; it can be a sign of low blood oxygen levels, high blood pressure, or type 2 diabetes.
Earlier, OBOZREVATEL told you what habits spoil your sleep and negatively affect your health.
Subscribe to OBOZREVATEL's Telegram and Viber channels to keep up with the latest developments.