Trending:
Forget about stretched sweaters: here is the only correct method of storing on hangers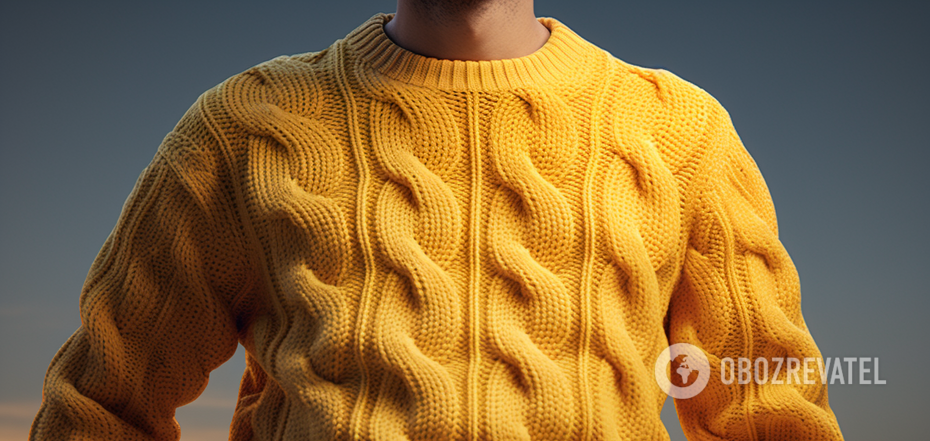 There are several ways to store sweaters on hangers without stretching them
In the fall, we gradually start taking warm clothes out of storage and putting them in our wardrobes and on the shelves. And one of the biggest problems is with sweaters. If you store them folded on the shelves, they wrinkle and it is inconvenient to fold and take them out, and if you hang them on hangers, they stretch.
But this problem can be solved. OBOZREVATEL asked storage experts about the relevant life hacks. And they advise hanging sweaters on hangers, but in a special way to avoid damaging the fabric. (To watch the video, scroll down to the end of the article)
Hangers with rubber or velvet hangers are best suited for this method. They do not slip and hold clothes well.
So, to hang your sweater properly, lay it in front of you on a flat surface and fold it in half. Next, fold the sleeves together and align them. In this form, the sweater should resemble the letter V.
Place a hanger on top of the folded sweater. It should be placed in such a way that one shoulder rests on the sweater, the other on its sleeves, and the hook is visible from the place where they converge.
The next step is to put the main body of the sweater over the hanger's shoulder and slide it under the crossbar to secure the item. On the other hand, do the same with the sleeves. That's it - the sweater is ready to hang in the closet.
Earlier, OBOZREVATEL told how to get rid of moths that can damage woolen sweaters.
Subscribe to OBOZREVATEL's Telegram and Viber channels to keep up with the latest developments.