Trending:
For both clothes and home: how to use oxygen powder correctly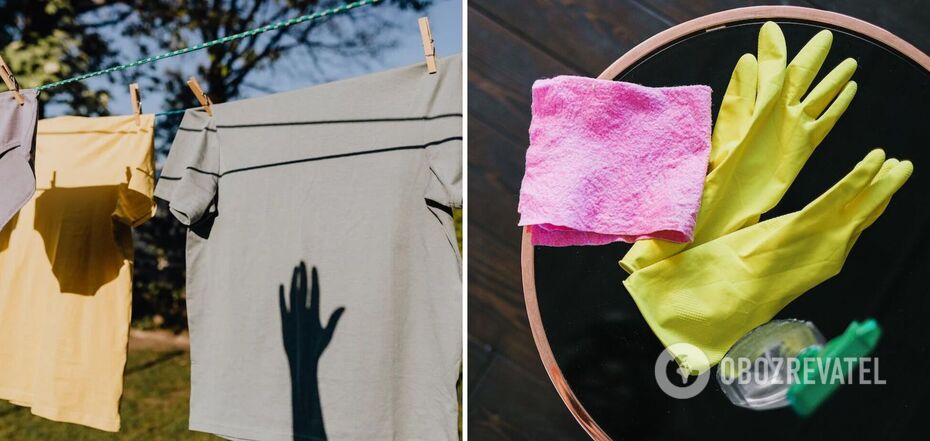 How to use oxygen powder
Housewives often use oxygen powder to remove stubborn stains on clothing and other surfaces. It is an environmentally friendly and safe bleach that dissolves well in hot water.
The mixture has chemical compounds of sodium carbonate and hydrogen peroxide, which helps fight dirt effectively. OBOZREVATEL learned how to properly use oxygen powder.
Such a remedy will remove stains from food, drinks, grass or sweat and return a good look to your things. To do this, you need to dissolve one or two tablespoons of the product in five liters of water.
Immerse your clothes in the solution and leave them for an hour, but if the stains are persistent, it is better to leave things overnight. Then wash the clothes by hand or with a washing machine.
When the powder interacts with water, oxygen is released, which during washing helps to deal with the soiled.
If you want to brighten your laundry, add a tablespoon of oxygen bleach to your regular powder when washing.
Although the powder is eco-friendly and can deal with any stains, there are fabrics that cannot be washed with this solution. This is silk and wool.
Such a remedy can also be used to clean surfaces. You can wash garbage cans or pet litter trays with it and you will get rid of unpleasant odor and stubborn stains.
To do this, dissolve a tablespoon of powder in a liter of water, moisten a sponge or cloth and wipe the necessary surfaces.
Previously, OBOZREVATEL published fashionable laifhacks for cleaning, which can damage your furniture and negatively affect your health.
Subscribe to OBOZREVATELchannels in Telegram and Viber to keep up to date.