Trending:
Flames and screams: video of the first minutes after the enemy strike on Sumy appeared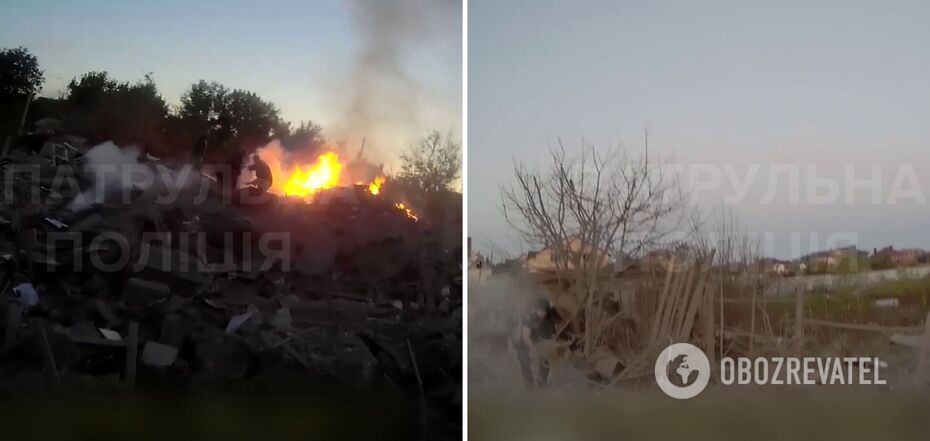 On the morning of September 8, Russian Federation attacked Sumy
A patrol policeman's bodycam filmed the first minutes after the Russian strike on the city of Sumy on September 8. The missile attack of the war criminals was directed at the private sector of the locality.
The video was published on Facebook by the Patrol Police of the region. The press service noted that the enemy missile hit the house around 5:30 (to see the video, scroll to the end of the page).
"It is destroyed. Houses nearby are damaged. There are injured," law enforcers said.
They said that patrolmen were the first to arrive at the scene of the shelling. Before the rescuers arrived, the inspectors extinguished the fire that had arisen as a result of the impact together with the residents of neighboring houses. They also inspected the destroyed house to find the victims and help them.
The spouses, elderly people, and their four-legged friend were rescued from under the rubble.
The news is being updated...