Trending:
Five things that should never be cleaned with vinegar: they can go bad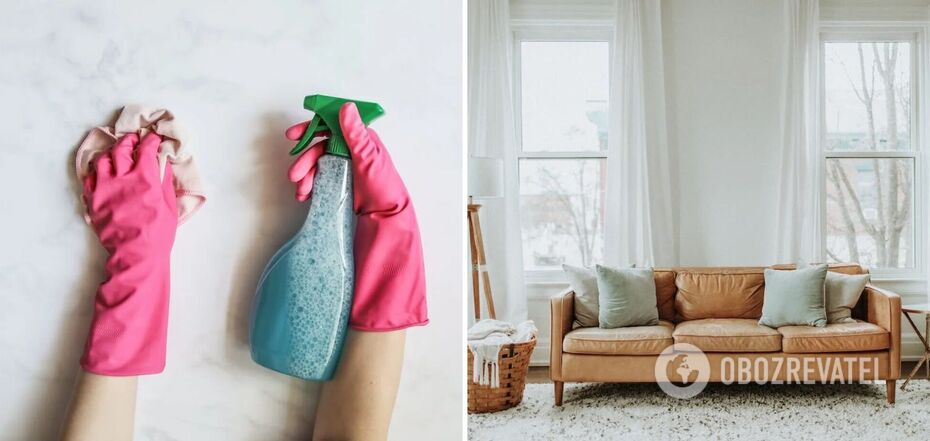 House cleaning
White vinegar is an indispensable cleaning and laundry helper for every housewife. This affordable and natural ingredient helps to get rid of stubborn stains and pungent odor.
But there are things that can not be cleaned by means of vinegar, so as not to spoil them. OBOZREVATEL has compiled a list that will help you avoid this.
Vinegar is an acid after all, and so it can have a negative effect on some surfaces.
Cast iron
The non-stick surface of cast iron cookware is protected by a special layer that can easily corrode vinegar. Cast iron can even crack if such a cleaning solution is used frequently, so this should be avoided to preserve the cookware.
Electrical appliances
Screens of TVs, cell phones and other gadgets should not be cleaned with a solution of vinegar. It will damage the coating of the appliances and the liquid can penetrate inside, leading to breakage.
However, white vinegar is safe for cleaning home appliances such as washing machines, refrigerators and dishwashers. Such a solution will help avoid unpleasant odor.
Objects or things made of rubber
After prolonged use of vinegar to clean such items, the rubber may crack. It is better to avoid this method of cleaning.
Furniture, carpets
If you want to clean upholstered furniture, carpets or mattresses from stains left by pets, you should not use white vinegar. The pungent smell of the solution can only increase the smell of pet urine or feces.
Iron
The iron should also not be cleaned with vinegar, because the acid in the solution can damage the surface and this will lead to the breakage of the device.
Earlier OBOZREVATEL told what you can not do during cleaning, so that the house did not become even dirtier.
Subscribe to OBOZREVATELchannels in Telegram and Viber to keep up to date.